Send fresh cookies to your client's door.
We've partnered with our friends at Dirty Dough to deliver their gourmet cookies directly to your client's door. Send cookies to a client when the job is finished by using an automation. Or, send them a one-off whenever you want!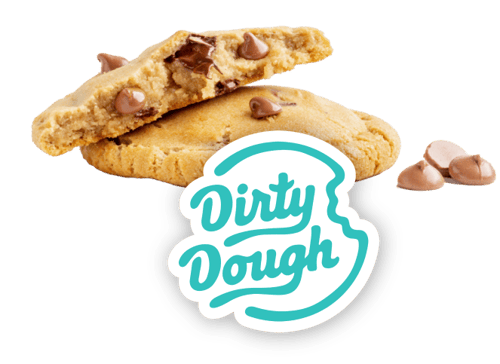 Baked, boxed, customized, and shipped all for one set price and all on demand.
Every order that comes through is cooked on demand and shipped to your client ASAP. Your logo is on the seal, ensuring a quality engagement every time.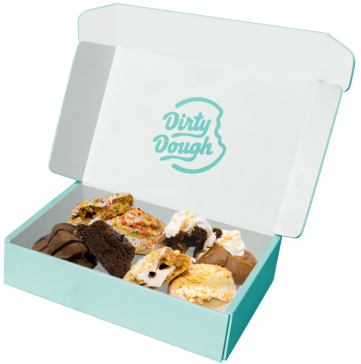 Pairs perfectly with handwritten cards (and milk).
Set up an automation to first send a handwritten card and then send cookies.
Triggered immediately after a job is complete.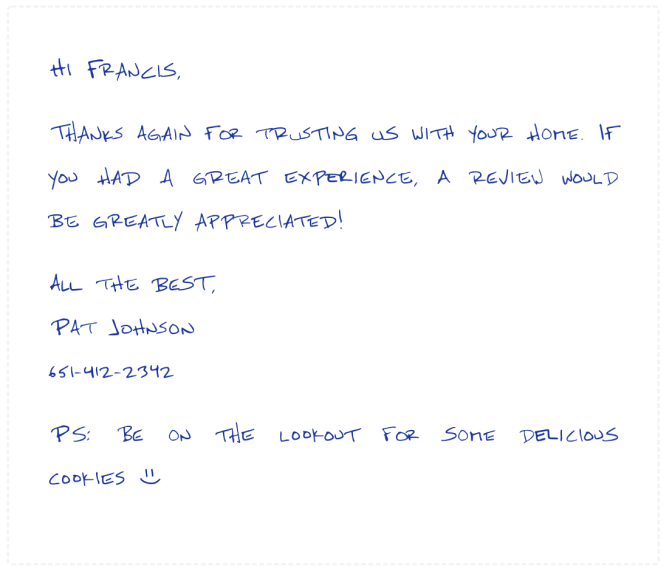 A 4-pack of these beauties are triggered 3 days after that.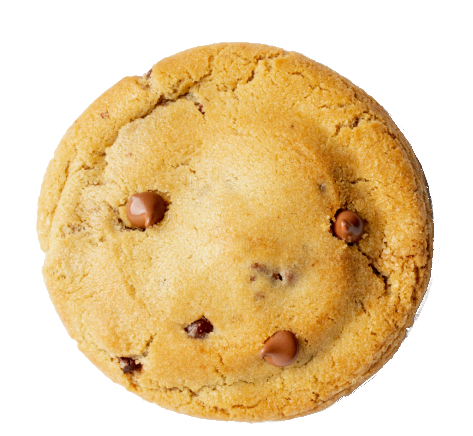 Our whole purpose at DOPE is to make your Direct Mail shine without you having to do extra work. Automatically send a postcard followed by a box of cookies to your clients when you complete a job. Who wouldn't want write a great review and tell their friends about it?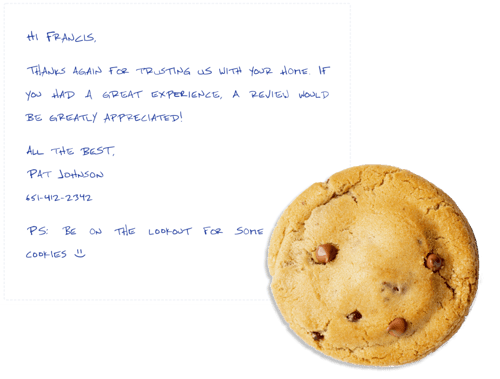 Frequently Asked Questions
We're available to help answer any questions you may have, but here are the most common.
Will you help me with my designs?
Absolutely. We have a full-staff of designers who can take your brand assets and marketing goals and apply them to a variety of proven templates we've developed for strong direct mail results.
How often do you send mail?
We batch the previous days worth of automations and campaigns at 7:30am CT, Monday - Friday. In layman's terms: it'll be printed and sent the day after you place the order or the day after the automation is triggered.
No minimum order? Really?
Yes. Yes it is. If you want to fire off a single postcard, we'll happily process that and get it to the post office by the next business day.
Pricing to match your needs
Give us your info and we'll get back to you with a solution to fit your business's needs.