Revolutionize your direct mail strategy with Match Back Reporting.
You will get fully transparent reporting on your direct mail campaign performance within the DOPE 2.0 platform so that as a business owner you achieve HIGH ROI with minimum dollars spent.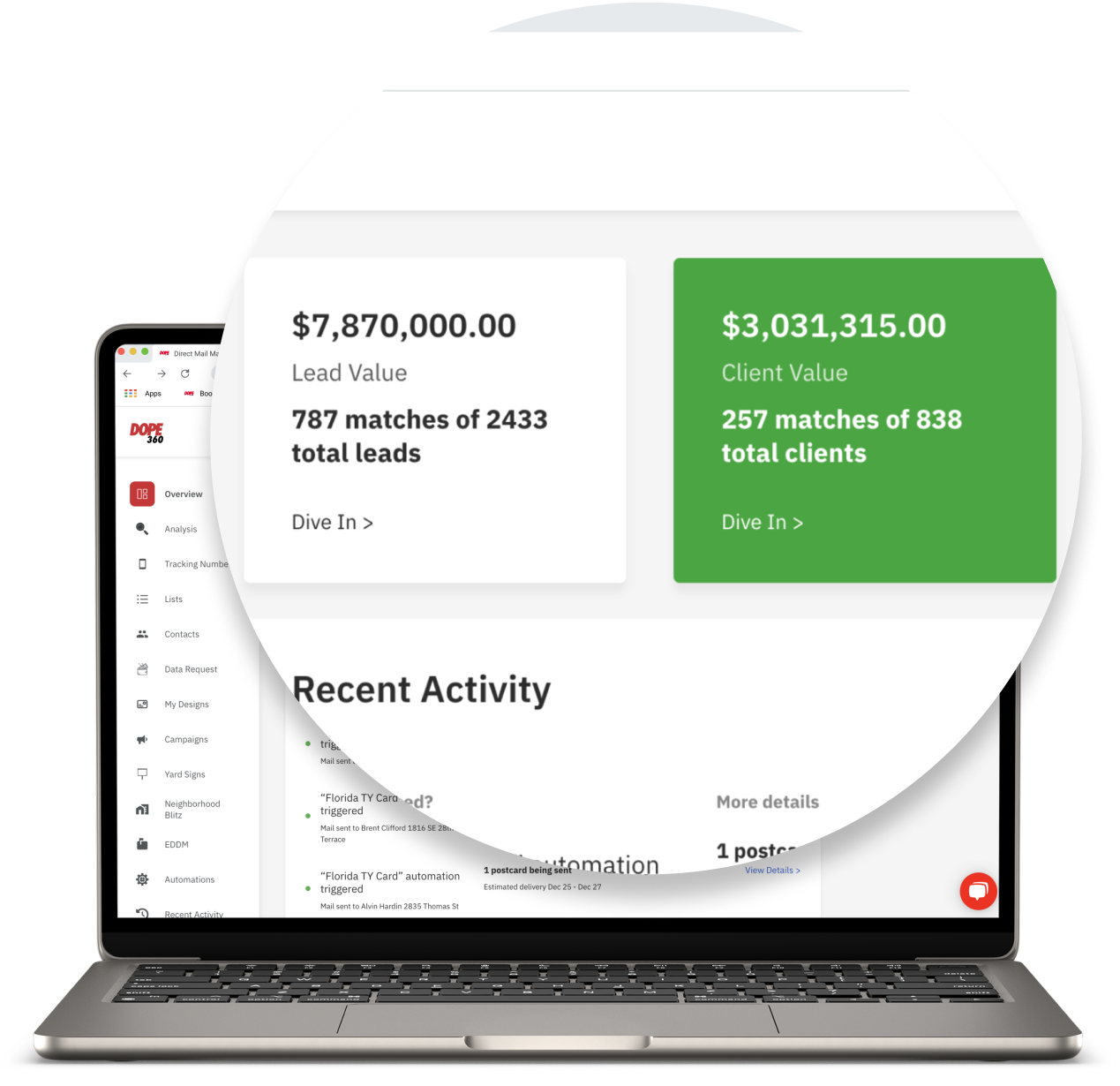 Match Back features in DOPE 2.0
Lead & Client Value
You'll find the real-time value from your direct mail campaigns on your dashboard so you know where your money is going.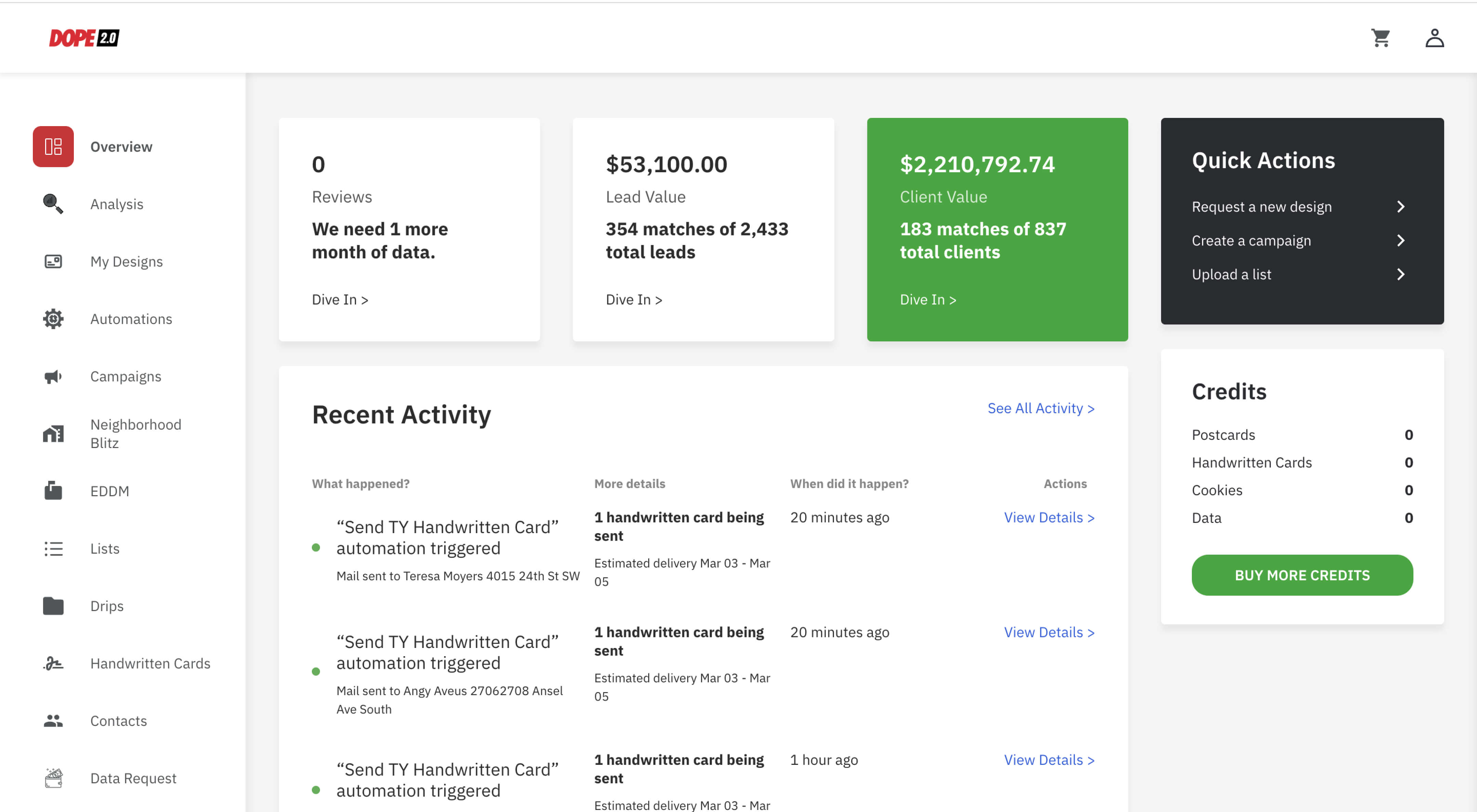 Contacts List
Access to an ongoing list of clients and leads since sending direct mail so you can use data to continue to hyper target.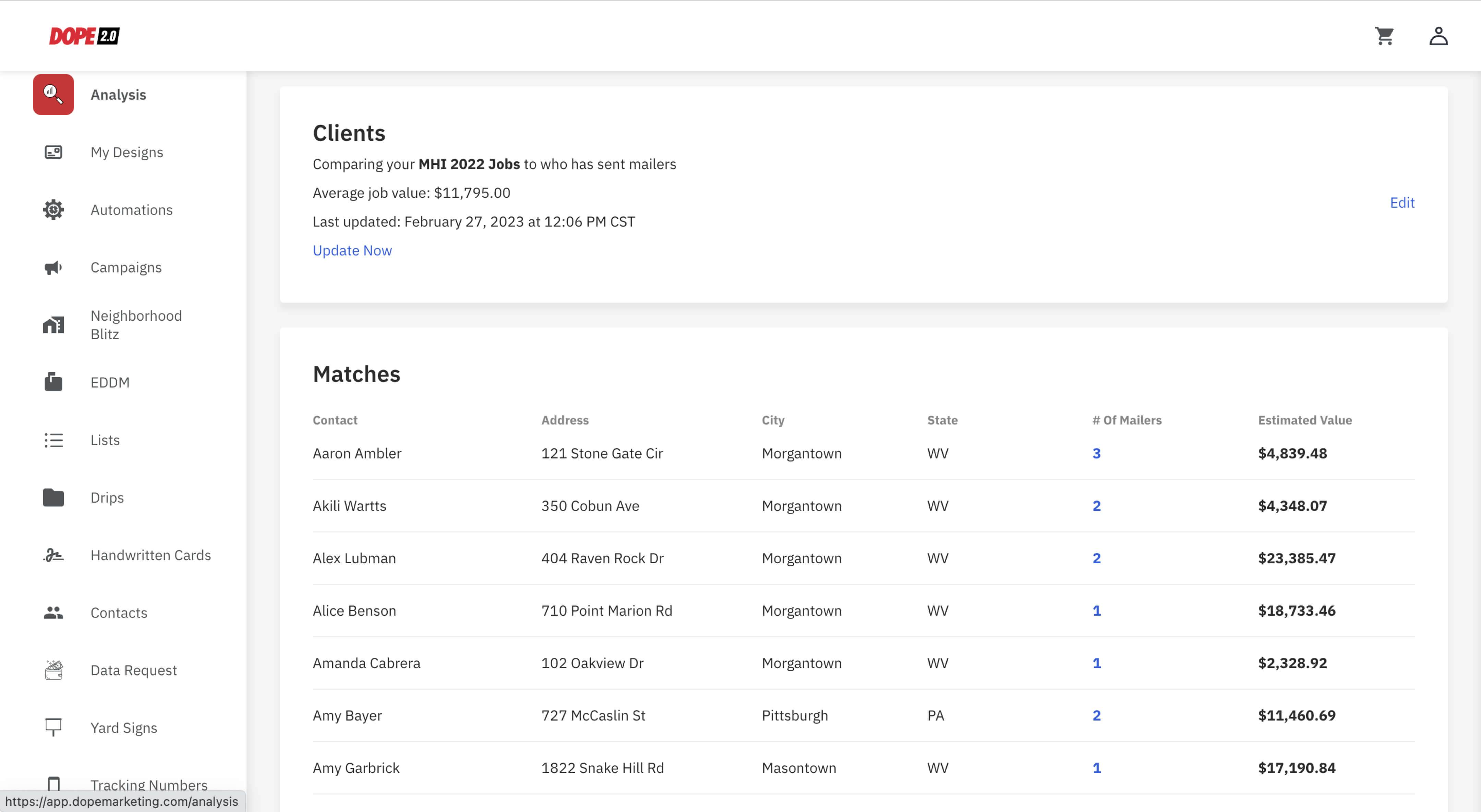 Mailers Received
See who received which mailers to know what campaigns were successful so you can spend your money wisely.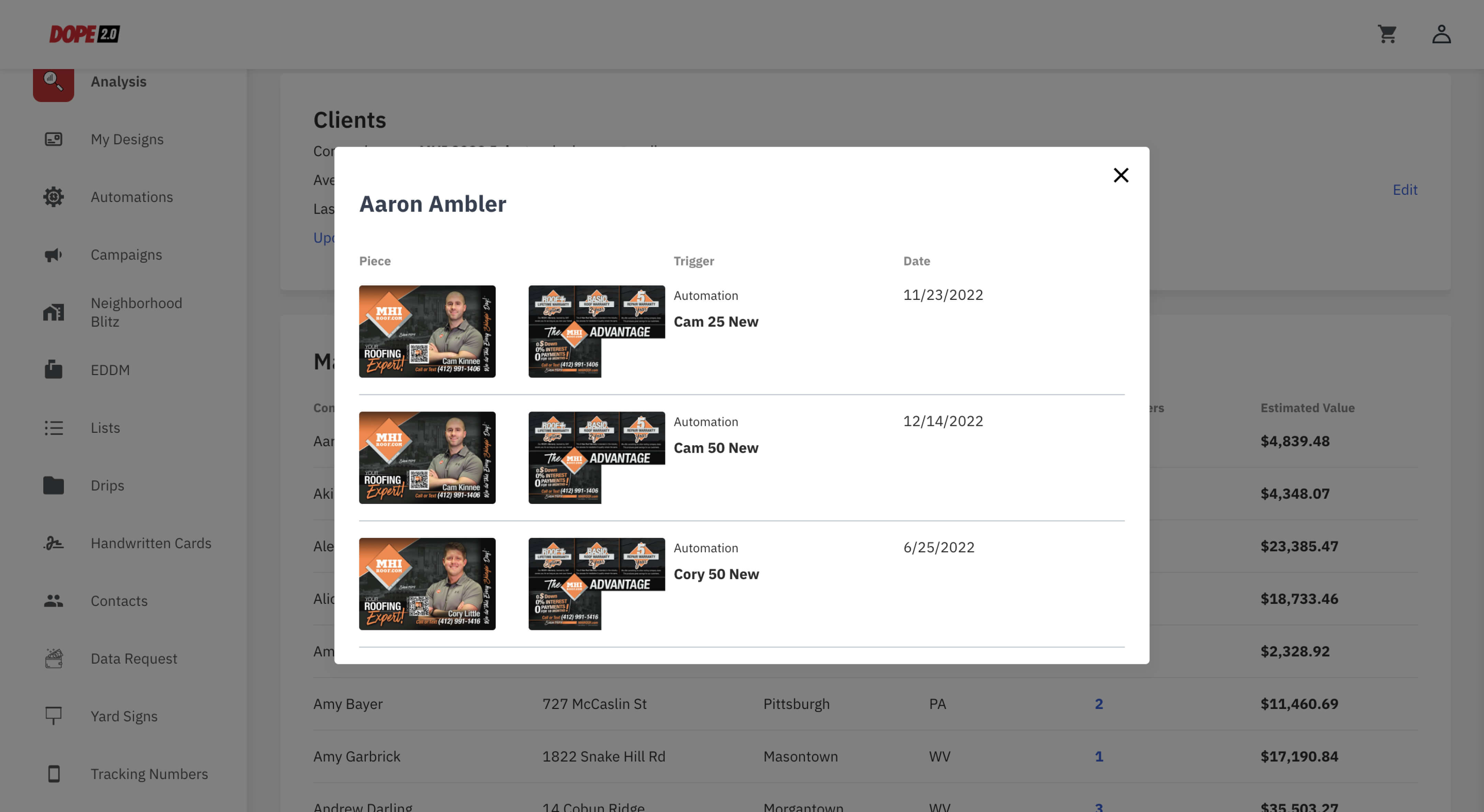 The success of your direct mail campaigns is in match back reporting
Our easy-to-use DOPE 2.0 integrates seamlessly with your existing CRM's and provides real-time data and reporting, so you can make informed decisions quickly.
Don't let your direct mail campaign go to waste. Start using DOPE 2.0 Matchback reporting today and see the difference for yourself or your businesses.
Attributions
The ability to attribute conversions to specific direct mail campaigns, such as QR code scanned, promo code applied, appointment booked, meeting scheduled, or reviews contributed.
Data Integrations
The ability to integrate to any CRM's or industries you are from. Gather and analyze those data to your CRM. Compare those data with your analytics tools.

Customizations
The ability to customize reporting and analysis based on specific business goals, such as measuring the impact of your direct mail strategy on customer acquisition or lifetime value.
Real-Time Reporting
The ability to access up-to-date on conversion and direct mail campaign performance in real time, allowing businesses to make data driven decisions, save time and adjust their direct mail strategy as needed.
CASE STUDY
A Direct Mail Marketing Success Story
MHI Roofing used a mix and match of our DOPE Playbooks and got awesome results.