No matter what industry you're in, we'll get you more clients.
Direct mail is a part of any successful marketing plan. What if you could add it with no extra work? Find your industry below and see what DOPE can do for you.
You work hard. We make sure it counts.
Make every drop of sweat worth its salt with Automated Direct Mail.
Our software seemlessly integrates with your agency to bring more value to your customers.
The cleanest carpets have the cleanest marketing strategies behind them.
When houses get cleaned, the neighbors notice. Make sure you take advantage of the work you already do.
Transform your marketing and spark interest in the neighbors of your current customers.
Let us handle your marketing load without having to lift a finger. Automated Direct Mail was made for HVAC.
Let us do the marketing dirty work for you. We'll make sure the neighbors notice the new yard.
How many pieces of mail should you send? There's no magic number, but an 4x4 campaign has proven to be a very effective starting point. It's pretty simple: Send a group of potential customers 1 card a week for 4 weeks. At the end, you'll be their go-to!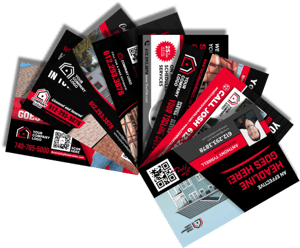 Frequently Asked Questions
We're available to help answer any questions you may have, but here are the most common.
Will you help me with my designs?
Absolutely. We have a full-staff of designers who can take your brand assets and marketing goals and apply them to a variety of proven templates we've developed for strong direct mail results.
How often do you send mail?
We batch the previous days worth of automations and campaigns at 7:30am CT, Monday - Friday. In layman's terms: it'll be printed and sent the day after you place the order or the day after the automation is triggered.
No minimum order? Really?
Yes. Yes it is. If you want to fire off a single postcard, we'll happily process that and get it to the post office by the next business day.
Give us your info and we'll get back to you with a solution to fit your business's needs.