Use direct mail to get garage door leads without doing anything extra.
We help get high-quality leads, more reviews, and lots of referrals using effective, specialized mailers that send automatically from your CRM with no minimum order.
Here's how DOPE works for your
Garage Door

business
01. GET ON A CALL
Hop on a call with our team so we can identify what you're doing in your business
02. DEFINE GOALS
Let us know what you want more of: Reviews, Referrals, Revenue
03. SET UP PLAYBOOKS
Identify the industry proven DOPE Playbook strategy that's right for your business.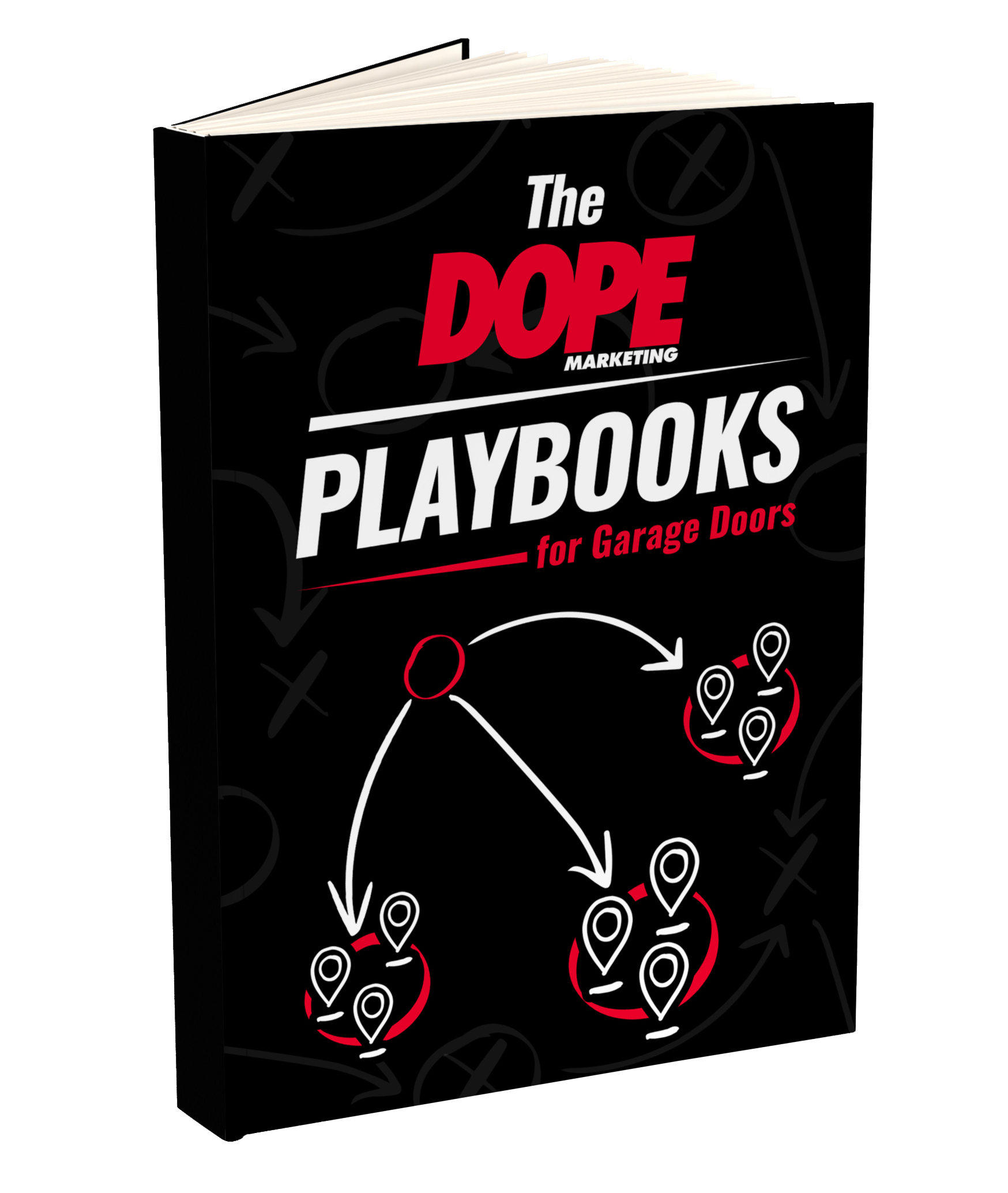 More functionality, not more work with our

garage door

specific Playbooks.
Based on data from previous users, we created exterior cleaning marketing strategies that when paired with your CRM will make your marketing powerful. It's our way to hyper target YOUR ideal client to get you more Reviews, Referrals and Revenue.
PRIME THE
PUMP
Goal

---
We don't want leads sitting in your pipeline either - let's turn them into jobs!
Strategy
---
Were going to focus on getting in front of "stale leads" by sending a postcard campaign reminding them of why your the best option for them and how you can help them.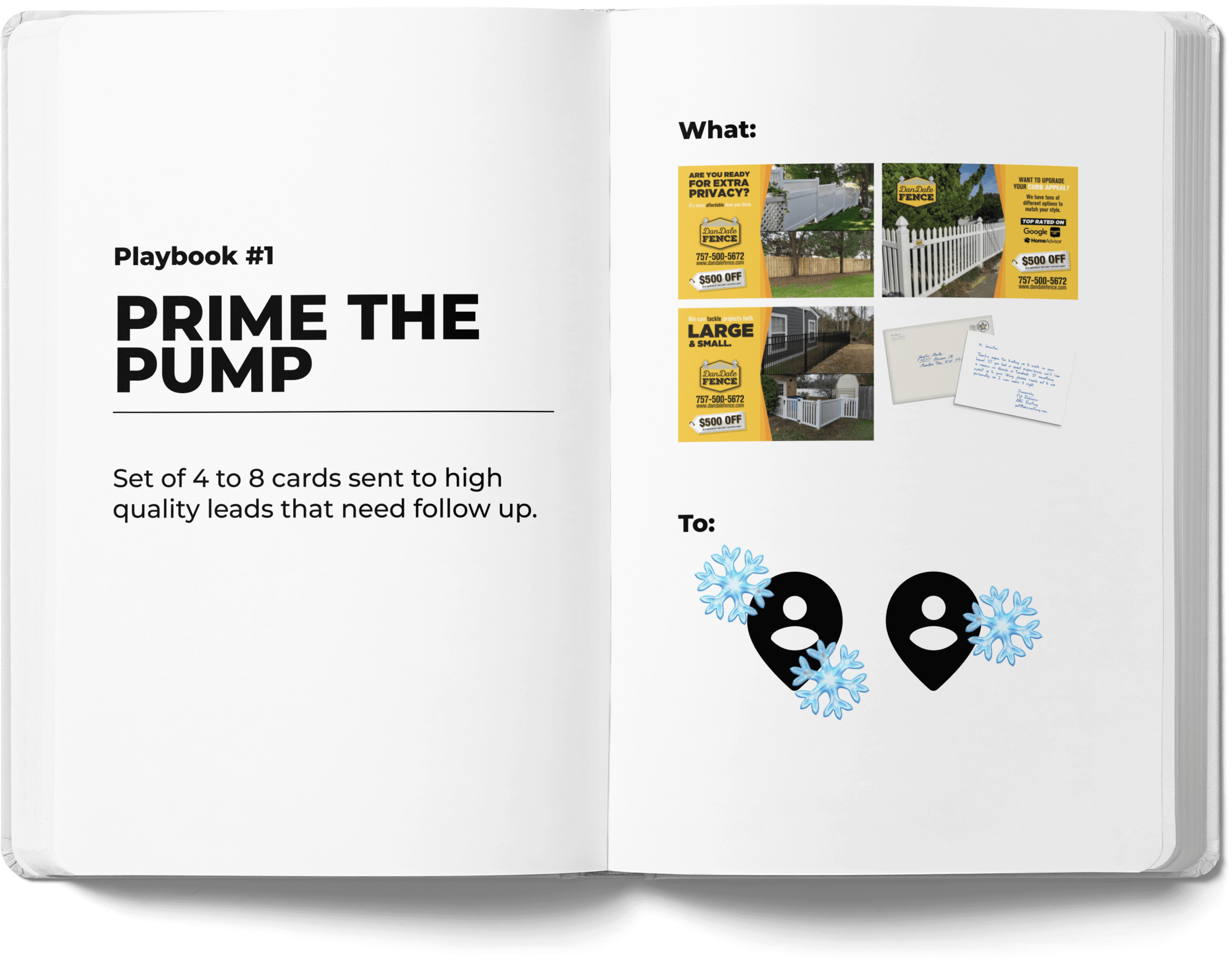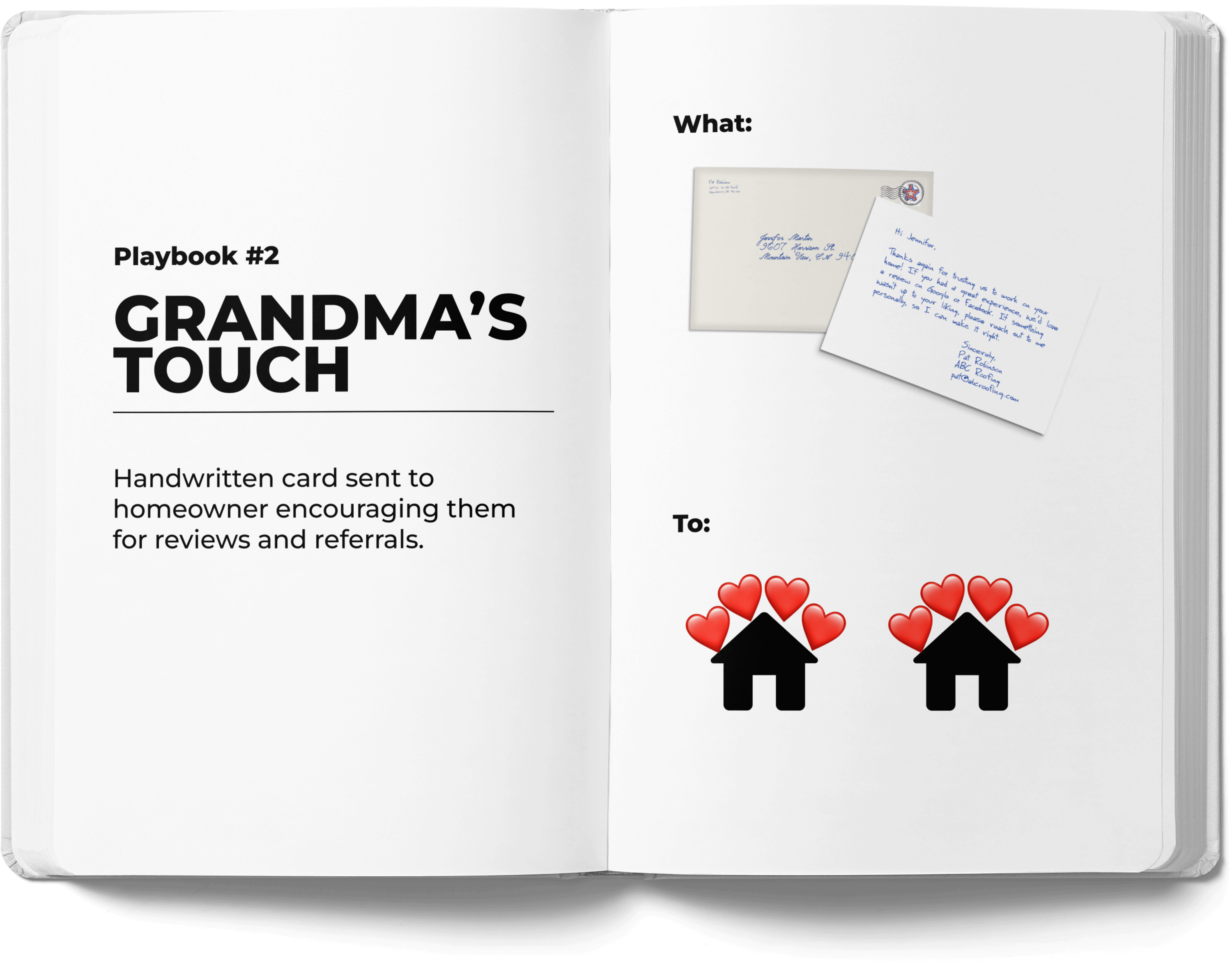 GRANDMA'S
TOUCH
Goal

---
Create relationships with your clients so they have nothing but good things to say about you and your team!
Strategy
---
We will send handwritten cards to homeowners to encourge reviews and referrals.
MORE
EYEBALLS
Goal

---
Get in front of the neighbors of your current jobs to let them know your're in the nighborhood - neighbors trust each other.
Strategy
---
We will send 1 handwritten card to the 10 closest neighbors of a current job to let them know you're here and here to help if they need it.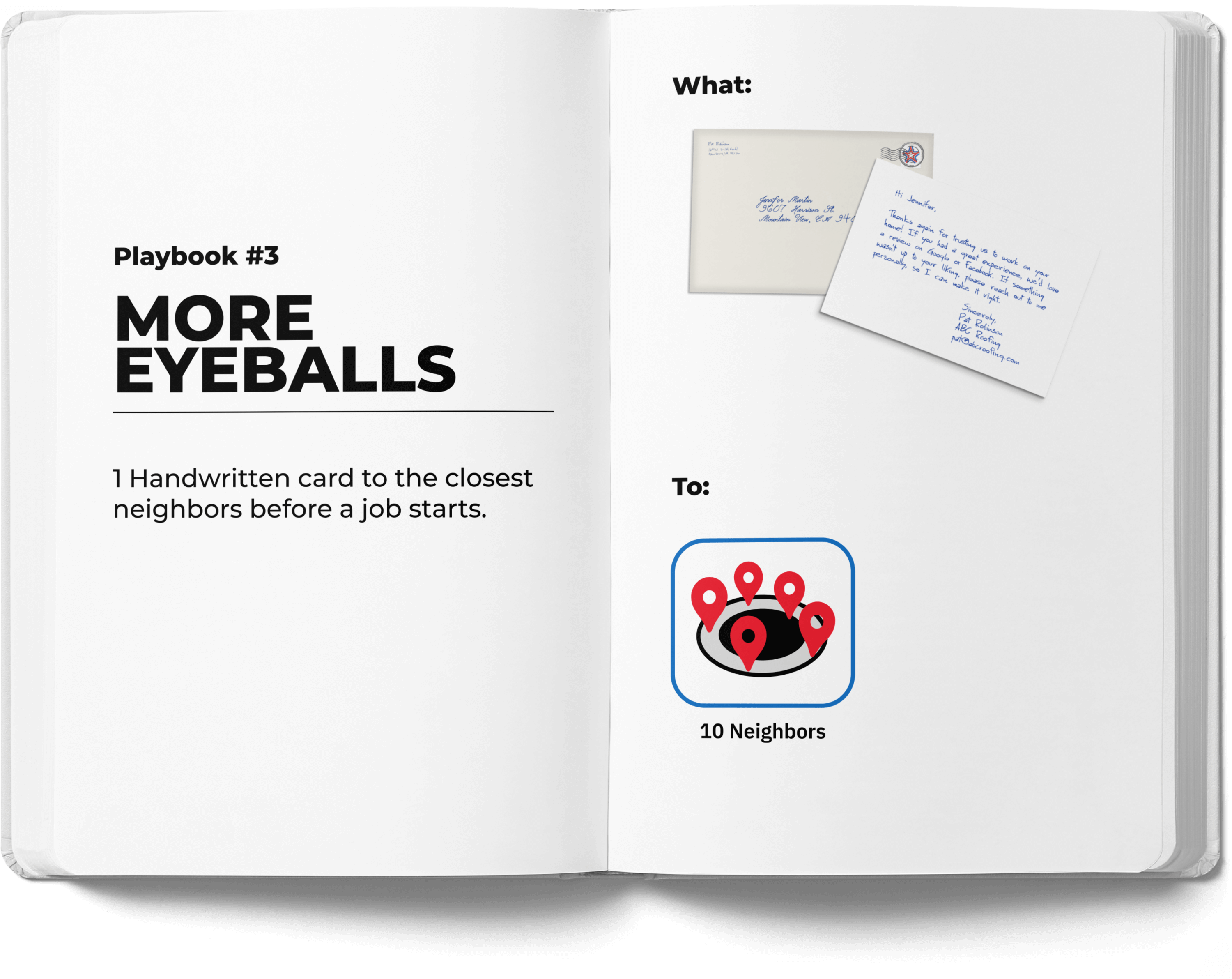 Built to bolt-on to any garage door business CRM.
If yours isn't on the list, don't worry! Give us a call and we can make sure we work with yours before you sign up.

See All CRMs
Our features will help you

unleash the power

of Direct Mail.
We use automations and data to make a hyper focused direct mailing marketing strategy that is specific to your business and industry.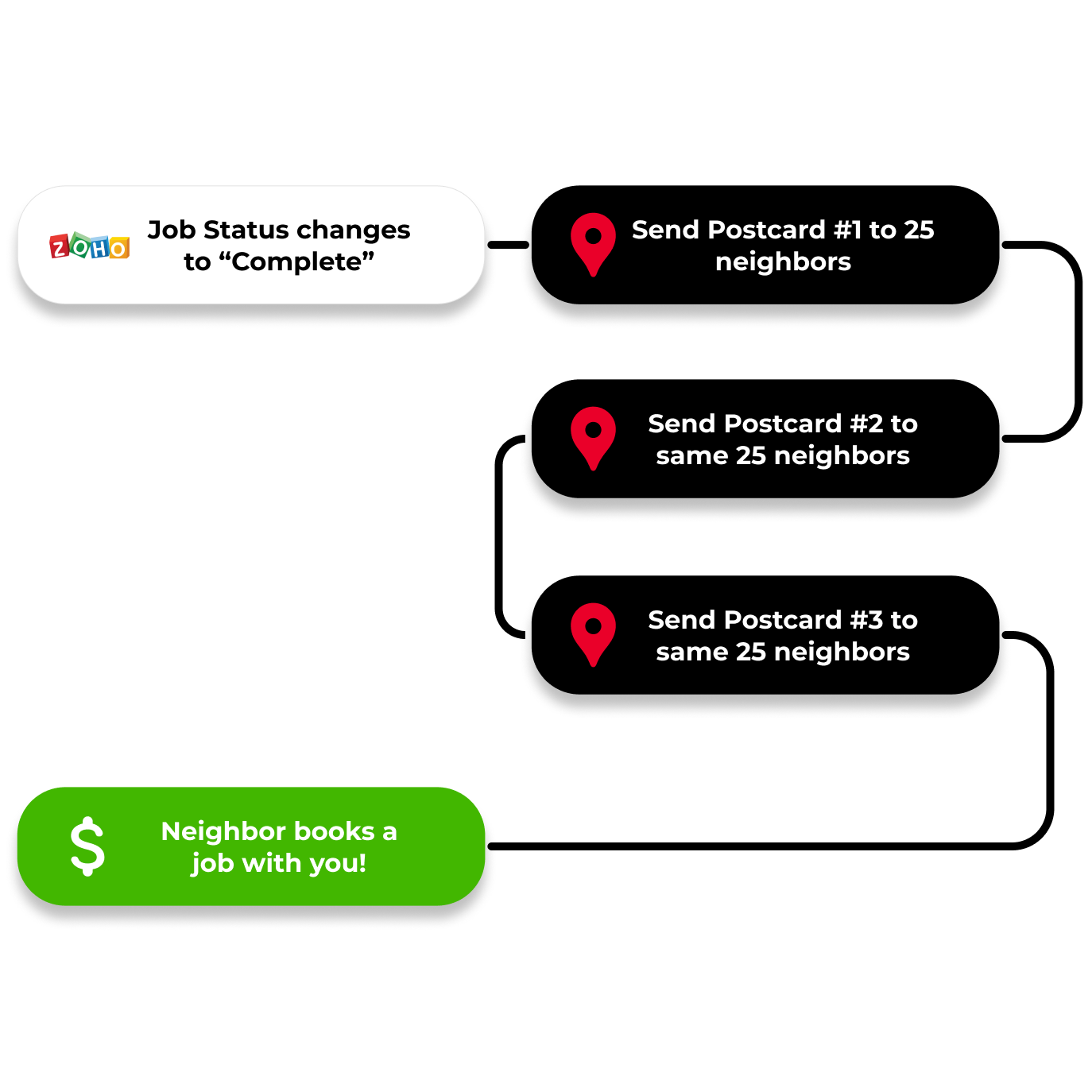 CRM AUTOMATION
Send automated direct mail straight from your CRM.
Automatically trigger thank you and marketing postcards from your CRM, sent directly to your customer with no minimum order.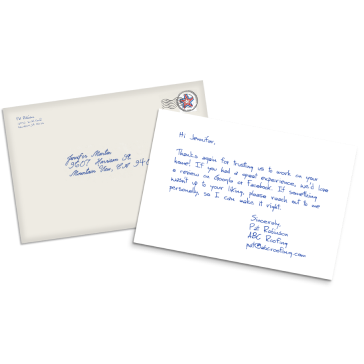 HANDWRITTEN MAIL
Send handwritten mail without lifting a finger.
A robot puts a pen to paper and writes perfectly in your choice of a dozen handwriting styles. Send a campaign to a neighborhood OR connect your CRM for hands free automation!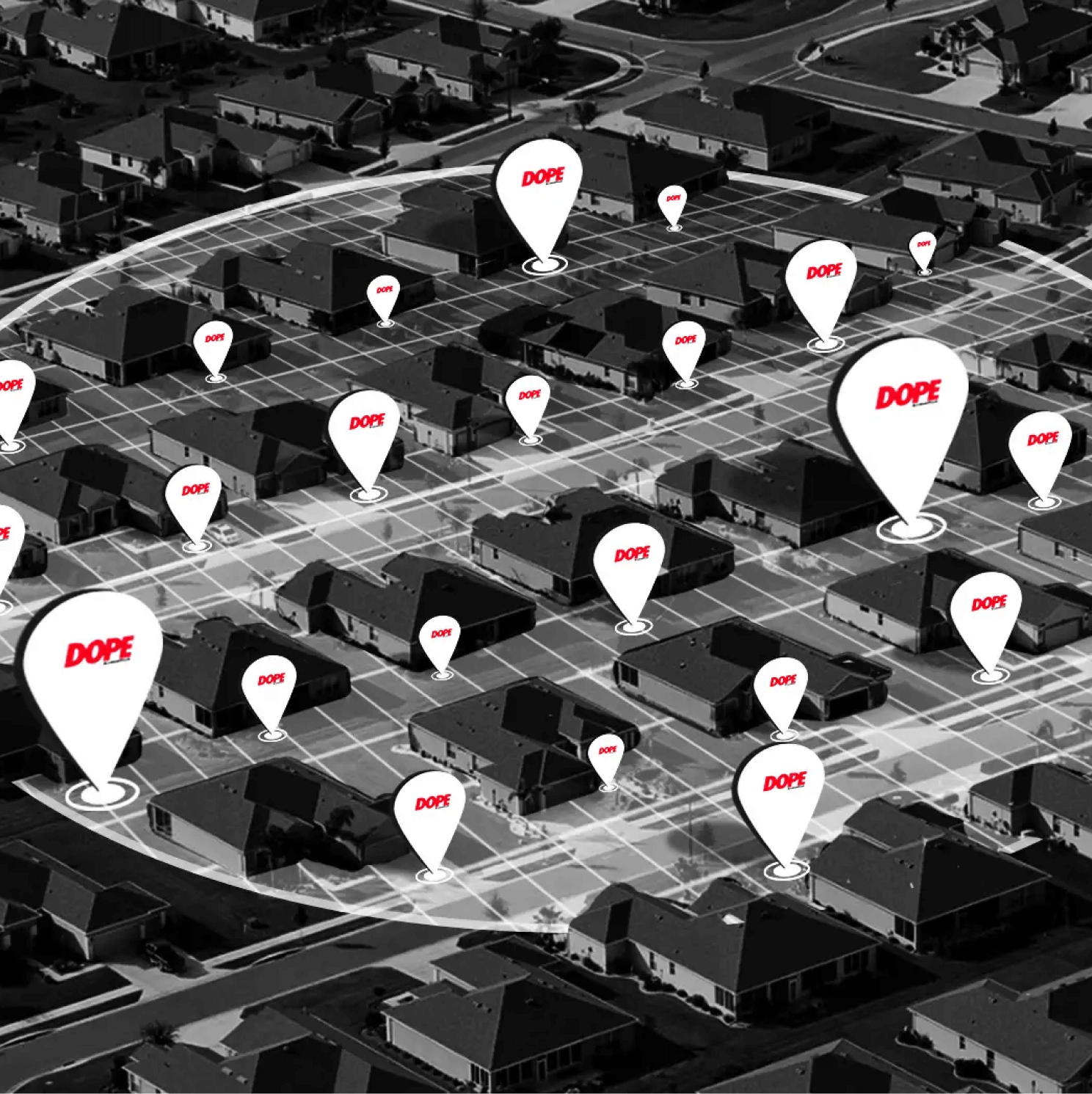 NEIGHBORHOOD BLITZ
Hyper-target your ideal customer with a Neighborhood BLITZ.
You can draw on a map to select the exact homes that you want to send direct mail to. You can filter by single-family homes, multi-family units, commercial properties, and other filters.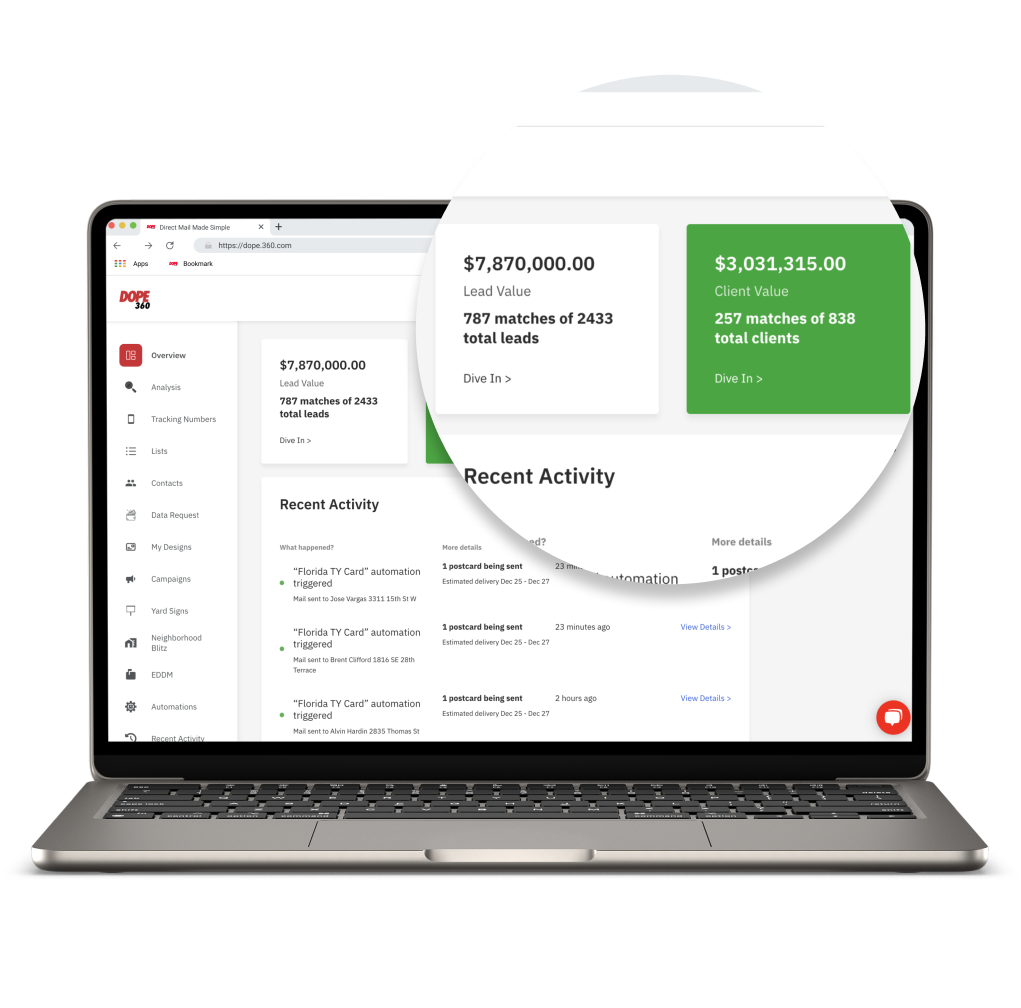 DATA
You want more customers. Let's get you a new list.
Clone your current customers by getting a data list that mirrors them, or get new ones. We have the list you need, no matter who you're targeting.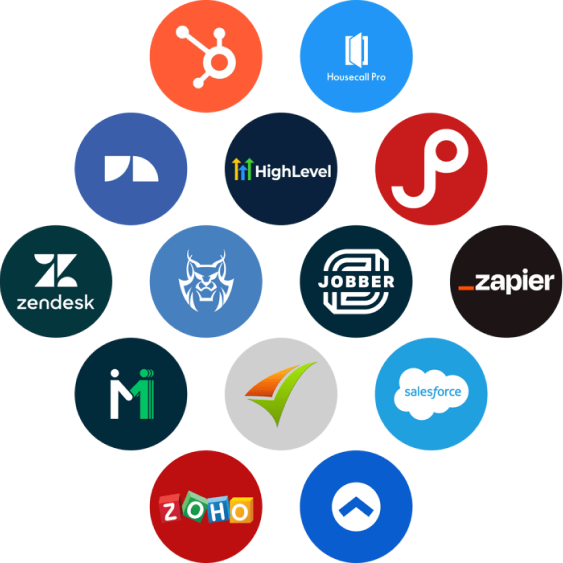 CRM INTEGRATION
We've built our software from the ground up to be compatible with as many CRM's as we can.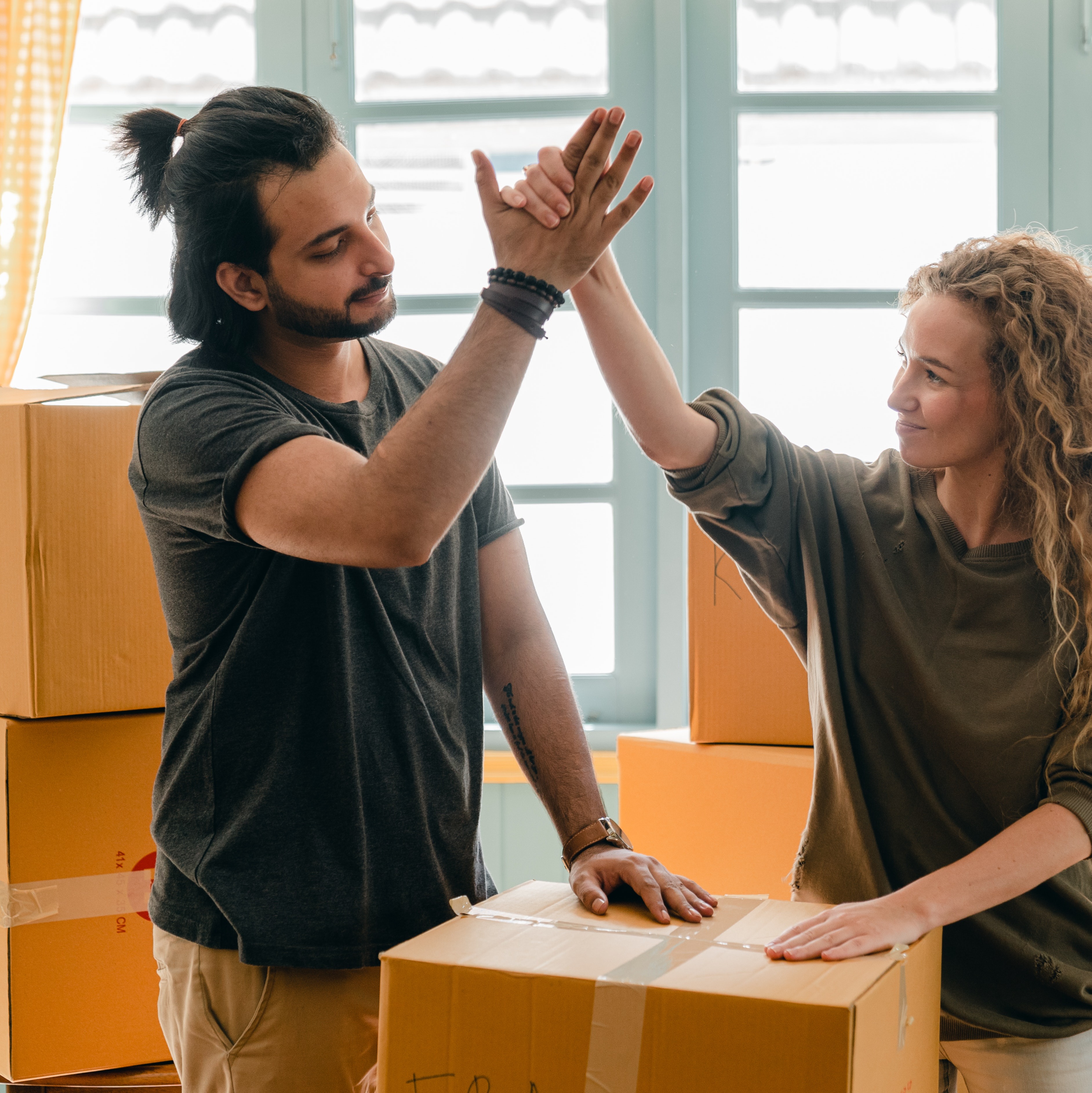 NEW HOME BUYER
Did you know there are 90 million homeowners in the US? And that 10-30K move daily?
We have the data so you can get your business and services in front of them through DOPE automations. TEMPLATES
Field-tested design templates for every company.

Our Design templates are available to use for our customers on any DOPE plan. For non subscribers - design services can be used at a fee.
Fly solo and get on a

free

DOPE software account or run with our support team on a subscription.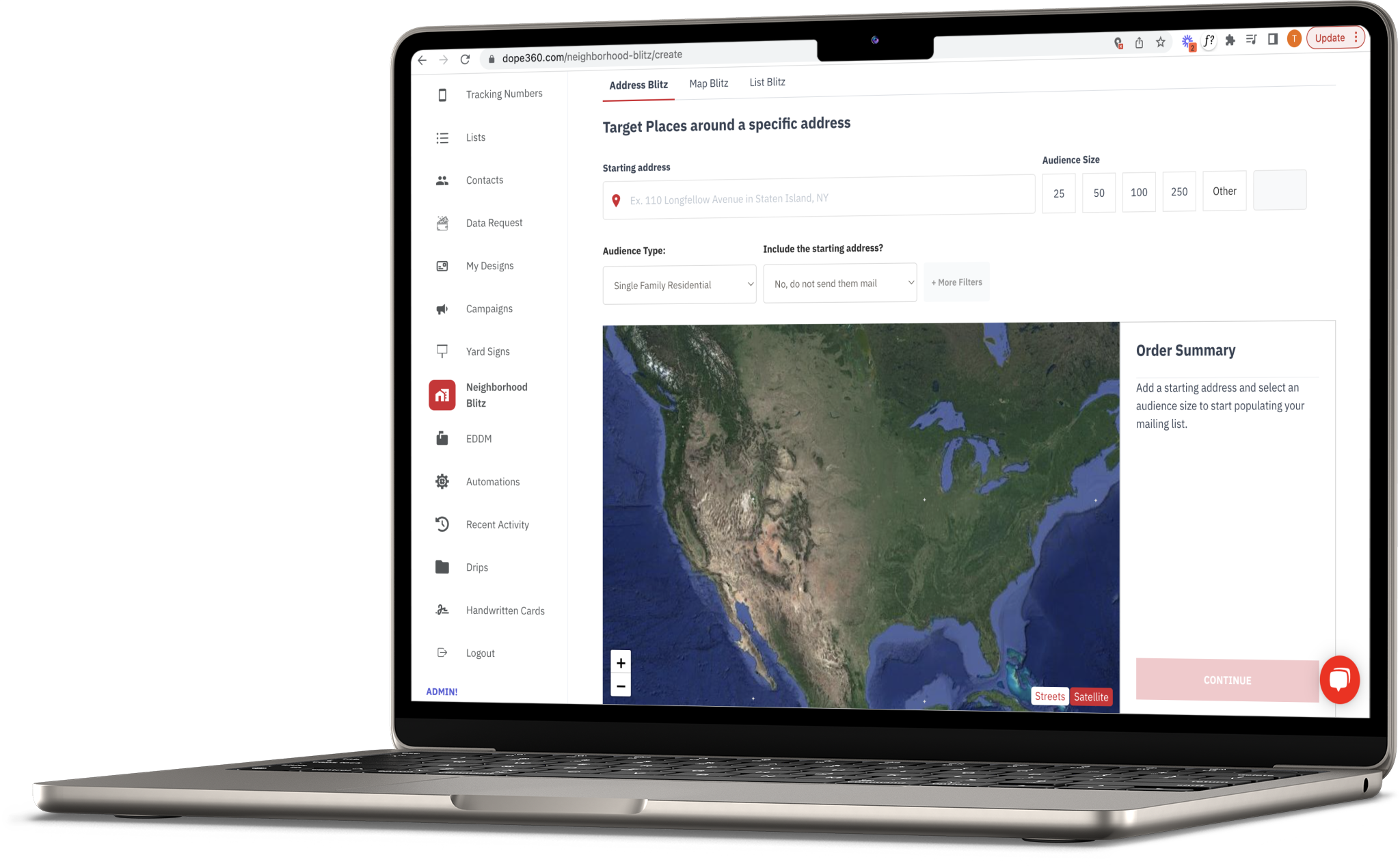 Give us your info and we'll get back to you with a solution to fit your business's needs.