Neighborhood BLITZ
Send laser-focused direct mail with no minimum order to any neighborhood in your area. Neighborhood Blitz allows you to effortlessly pinpoint the exact homes or businesses you want to reach using postcards or handwritten notes. With neighborhood blitz reaching your target neighborhood has never been easier.
Neighborhood BLITZ allows you to target your perfect customer in multiple ways
Filter by a Radius Around an Address
Neighborhood Blitz allows you to filter by a specific number of homes around an address. Target the nearest 25, 50, 100 or any amount of homes you would like to hit the neighbors of any home you service in your local market.
Once you've handpicked the desired number of addresses, sending them laser focused direct mail is just a few clicks away.
Book more jobs in the neighborhoods you're already working in with Neighborhood Blitz.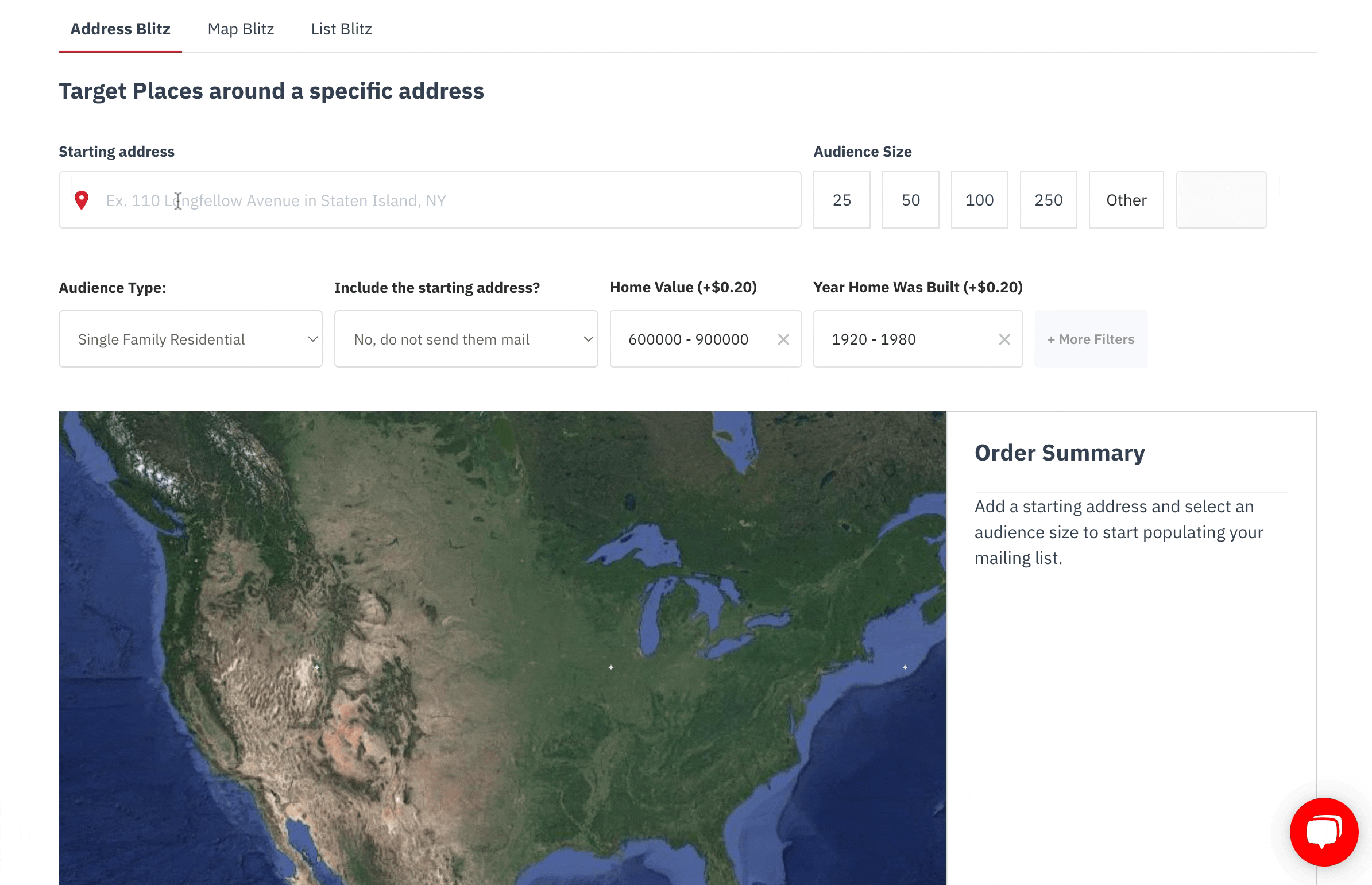 Filter By Household Targeting
Use Neighborhood Blitz targeting to drop a pin or draw a shape and then filter out only the homes you want to target by specific criteria.
Filters include targeting like:
Home value
Income
Year built
Length of residence
Age of homeowner
and more
Set up targeted campaigns to get your brand in front of more of the RIGHT kind of customer in the perfect neighborhood!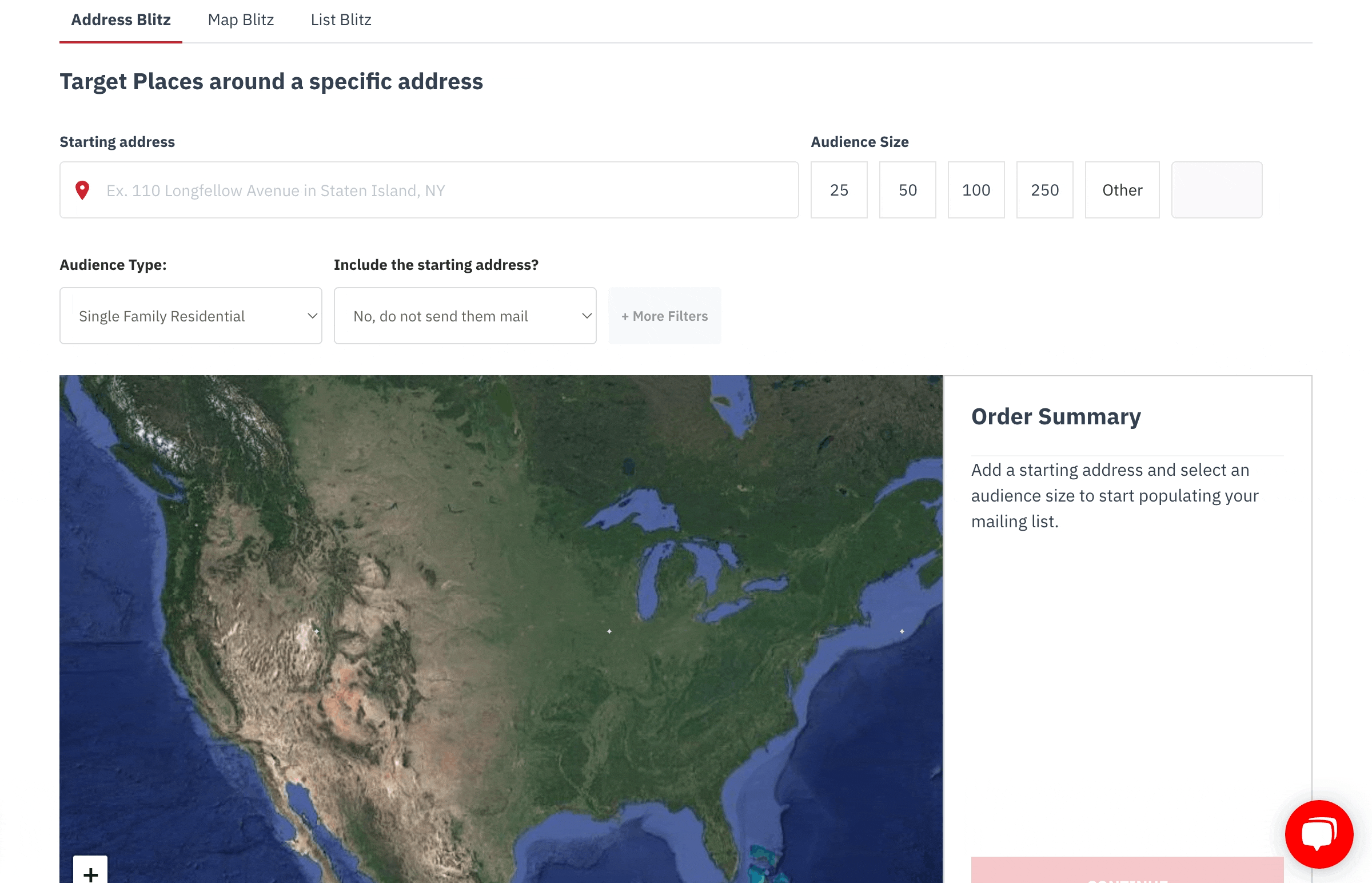 Filter By A Drawing a Shape or Dropping a Pin
Reach your perfect audience by handpicking the precise areas you want to target. Drop a pin or sketch a custom shape around any neighborhood, select the number of addresses you want to reach, and we take care of the rest!
This is perfect for zeroing in on high-end neighborhoods, storm affected areas, specific sections within a town, or exclusive gated communities.
Say goodbye to wasting time and money on sending mail to irrelevant or bad areas with Neighborhood Blitz.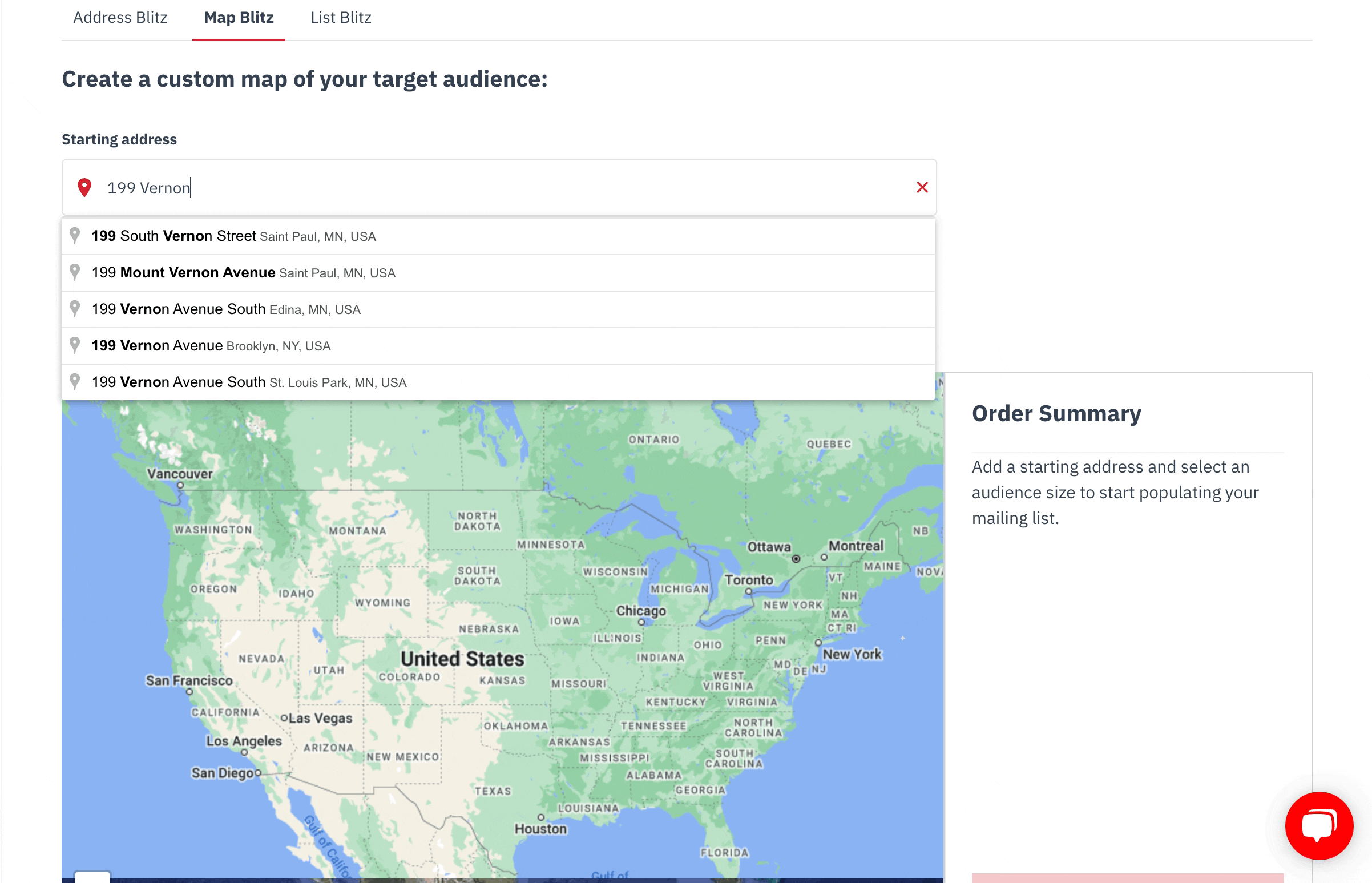 Neighborhood Blitz Frequently Asked Questions (FAQ)
We're available to help answer any questions you may have about your Neighborhood Blitz campaigns, but here are the most common.
Need help?
Call us today! (651) 309-8577
What can be sent through Neighborhood Blitz?
We can send postcards, handwritten cards, and custom printed goodie boxes with cookies too! All at NO MINIMUM ORDER!
High Quality 6x9 Postcards & Expert Designs
We don't send those little flimsy 4x6 cards you usually see, our cards are 6x9, double-sided and full color on card stock paper. They're tough, they're beautiful, but most of all they're DOPE. We have proven designs to make sure your HOT Leads campaign is effective.
Handwritten Cards
Add a personal touch to your direct mail with Handwritten card! Integrate your CRM to send automated thank yous to customers when a job status closes, a job is paid, or any data point in your CRM!
Custom Printed Goodie Boxes
Want to make a DOPE impression? Send your clients a custom designed goodie box complete with cookies and a handwritten thank you to jobs over a certain value, jobs in a specific area, or whatever data point you want in your CRM AUTOMATICALLY without you having to lift a finger.