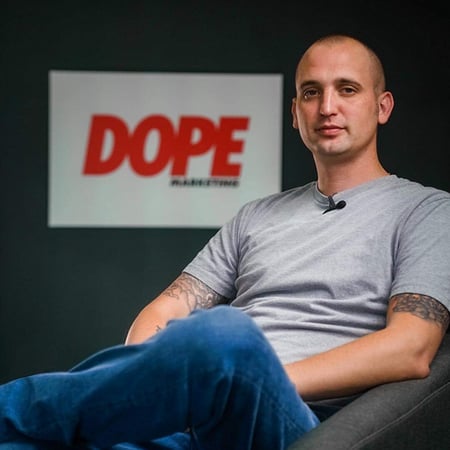 David Carroll is the CEO of DOPE Marketing, but is also a serial entrepreneur, and the rule-breaking visionary behind DOPE360: our automated Direct Mail marketing tool.
David is 36 years old and has been an entrepreneur since starting his first business at 24. David's first business, Lions Share Maintenance, is based in St.Paul, Minnesota. Lions Share has 15 employees with an annual sales of 1.2million per year and pretty much grows itself now.
David has phased himself out of Lions Share over the last few years to focus on his dope new passion for direct mail, data, and the true automation of traditional marketing.
Get in Touch
Shoot us this form and we'll be in touch!