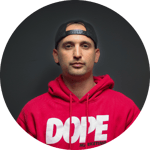 Dave Carroll
Founder/CEO
David Carroll is a serial entrepreneur, and the rule-breaking visionary behind DOPE. David is 36 years old and started his first business at 24, Lions Share Maintenance. Lions Share pretty much grows itself now. David has phased himself out of Lions Share over the last few years to focus on his dope new passion for direct mail, data, and the automation of traditional marketing.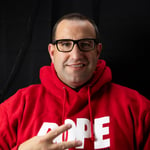 Joe Quattrone
CMO
Originally hailing from the Washington DC region, I've managed to build a family and experience NYC, LA, and Nashville en-route to a 17 year career in Marketing. Outside of family life I live for Marketing, having worked with SMB founders all the way up to Fortune 50 brands. I've also called some of the top Marketers like Gary Vaynerchuk and Scott Keogh my mentors.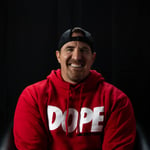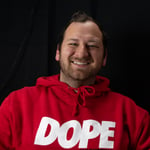 Dakota Snow
Director of Marketing
I am a west coast transplant born and raised in the PNW. When not optimizing campaigns for DOPE I am spending my time photographing action sports, streaming video games, snowboarding, and forever trying to find the best restaurant in the cities.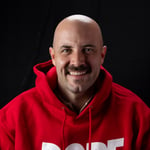 Conor O'Phelan
CPO
Hey - I'm Conor, a St. Paul, MN native who's also spent time in Boston and Chicago. I love startups, UX design, and am currently improving the products at DOPE. Outside of work, you'll find me either chasing around my two kiddos, up at the cabin in Wisconsin, or whipping up something new in the kitchen (sometimes all three)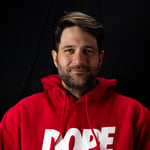 Andrew Butterbrodt
Director of Customer Experience
I'm a lifelong Twin Cities resident who enjoys applying the lessons I learned during a 15 year career in hospitality and restaurants to my work here at DOPE. When I'm not helping clients send direct mail or working with my team, you can find me camping, cooking, and fly fishing my way across the Midwest.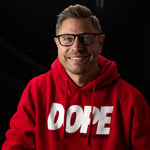 Mike Hardenbrook
CRO
I have 15 years of executive experience at growth-stage companies helping with leadership, growth, and product innovation. I've co-founded and sold four venture backed and bootstrapped businesses and am the author of "No Willpower Required: A neuroscience approach to change your habits with alcohol." When I'm not hard at work at DOPE I enjoy downhill mountain biking.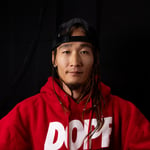 Noel Kelly
Sales Representative
Hey! I grew up in Wisconsin and lived all over before settling in Minnesota. Spent 10 years as a medic in the Army. Outside of working at DOPE I like playing basketball, watching sports, gaming, and adventures with my partner and kids.
Eli Wright
Sales Representative
I was born and raised in St. Paul, MN and have lived here most of my life. When I'm not on sales calls, you can find me on the golf course, playing catch with my nephews, or hanging out with friends. Let's get you on DOPE!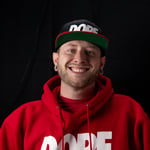 Adam Meyers
Sales Representative
Adam Meyers is a sales professional with DOPE Marketing for the past year since moving across country from Colorado, Arizona, and back home to Minnesota! Born and raised on the East Side of Saint Paul, but have spent the past 5 years away from home pursuing new heights and finding my way to DOPE through family and friends! Married to a wonderful woman, dog dad to the most unique Border Collie x Cattle Dog Mix you'll ever meet, and striving to reach new opportunities every single day. On my days off I'm either out trying new foods, catching up with my family, kicking back with my guys, or hitting someplace nice outside in nature is where I tend to be.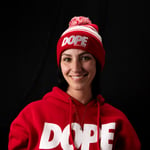 Jamie Dukes
Account Executive
I was born and raised in a suburb of Minneapolis but have lived in Louisiana and Cali. I am nothing short of a WWE FREAK that enjoys taking care of indoor plants, fishing, chainsaw carving and spending time with loved ones. My nails are my brand, click click.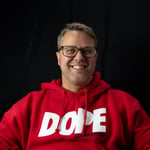 Chris Werner
Account Executive
I'm originally from a very small town in Southwest MN and proud that I grew up with those small town values. I currently reside in Hudson, WI, but am still a Vikings fan! I have a passion for helping our customers and having their vision come to fruition. In my free time, I love going to concerts or getting to spend some time with my wife and 2 kids.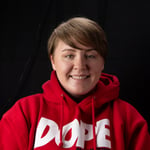 Lyndsi Nobles
Account Executive
My name is Lyndsi, I am an Account Executive here at Dope Marketing and take special interest in finding new and exciting ways to optimize your business through our marketing techniques! I am a transplant to Minnesota but have been lucky enough to call it my home now for the last few years. I have lived all over the United States in thanks to my military career which has given me a unique perspective when working with clients all backgrounds, industries and locations! When I'm not at work, you'll find me at one of the many lakes kayaking or somewhere in a hammock with a book!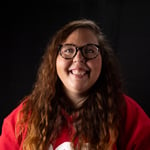 Beth Charnell
Account Executive
Meet Beth, the enigmatic powerhouse who's not just lifting weights, but also eyebrows with her quirky obsessions! When she's not bench-pressing cars (or so the rumors say), Beth is channeling her Viking spirit by donning a helmet at the least expected moments. But here's the twist: beneath those biceps lies a passion for globe-trotting that's almost as mysterious as her uncanny ability to predict game outcomes. Is she the ultimate Vikings superfan, a travel mystic, or simply a human enigma? Only Beth knows for sure!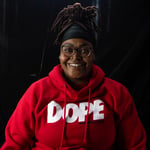 Zanesha Brown
Onboarding Specialist
I was born and raised in Minnesota. Which probably feeds my love to travel with my family. When I'm not practicing sign language with my kiddos, I am working hard to ensure your experience with us is DOPE!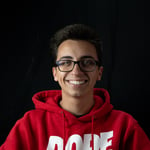 Brady Grapevine
Onboarding Specialist
I was born and raised in Sioux Falls, SD and moved to Minneapolis five years ago to study Strategic Communication at the University of Minnesota. Outside of work, I frequent bar trivia and waste lots of time watching reality TV.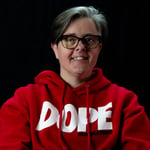 Kelly Rogers
Onboarding Specialist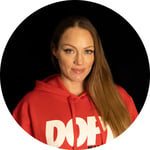 Birynne Carroll
Print Operations Manager
I am a Wife, Mother of 4 and I enjoy traveling and being outdoors with my family. I have a true passion for sharing my experience with other business owners and watching their success. I have a tremendous amount of experience in the Exterior Cleaning and Roofing industries and have a wealth of knowledge on using data to strategize marketing campaigns.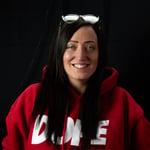 Jess Winters
Fulfillment Manager
I am from St. Paul but currently live in a small town north of the cities. I am not a sociopath but I have played one in a movie. I teach yoga to stay sane.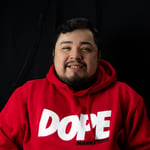 Mario Hernandez
Production Team
Hustle & Motivate and may The Marathon always continue.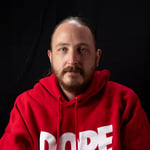 Ike Morgan
Production Team
Works as a liaison between key departments.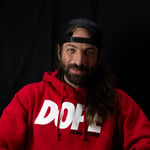 Andy Reiners
Production Team
God luck and good speed.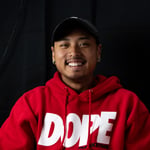 Shane Dinh
Production Team
I'm lifelong learner that's always looking to expand my knowledge and skillset. I have a background in design and coding but have found myself at DOPE learning about and loving the production side of mail and marketing. Outside of work I'm a cat daddy of 3 that's playing kendama, making art, at the gym, finding the best food to try, or going to as many music shows as possible.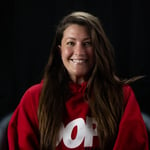 Tricia Donovan
UX Designer
Hi, I'm Tricia! I have a background in Psychology and spent many years in the Service Industry. Couldn't be happier that I found my way to product design and that I get to be here to design for our DOPE users. Outside of here I spend most of my time in the yoga studio, outside or eating my way through the cities. When I have spare time, my side passion is making jewelry through lost wax casting.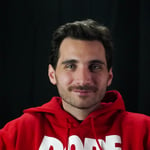 Johnny Pane
Senior Developer
Born and raised in Saint Paul, Minnesota. I've got a background in Biology but made the jump to software in 2019. When I'm not building DOPE webpages I like to spend as much of my time in the outdoors as possible. Fly fishing is my current obsession, you can usually find me stalking the rivers of SW Wisconsin/SE Minnesota.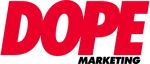 Coleman O'Phelan
Principal Software Engineer
I am a software engineer and product manager with over 10 years experience building data intensive marketing products. Depending on the weather, you'll find me in either Hayward WI or Austin TX. I love warmth, water, and PostgreSQL :)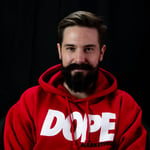 Tim Schaeppi
Integrations Manager
Hey I'm Tim! Born and raised in Minnesota, big on creating things - woodworking, forging, visual design, podcasting, all sorts of stuff. My background evolved from print, to publishing, and most recently process development and software integration. If I'm not at work I'm in the workshop or editing audio!