Hyper-target your ideal customer with a Neighborhood BLITZ.
With Neighborhood Blitz, you can literally draw on a map to select the exact homes that you want to send direct mail to. You can filter by single-family homes, multi-family units, commercial properties, and other filters.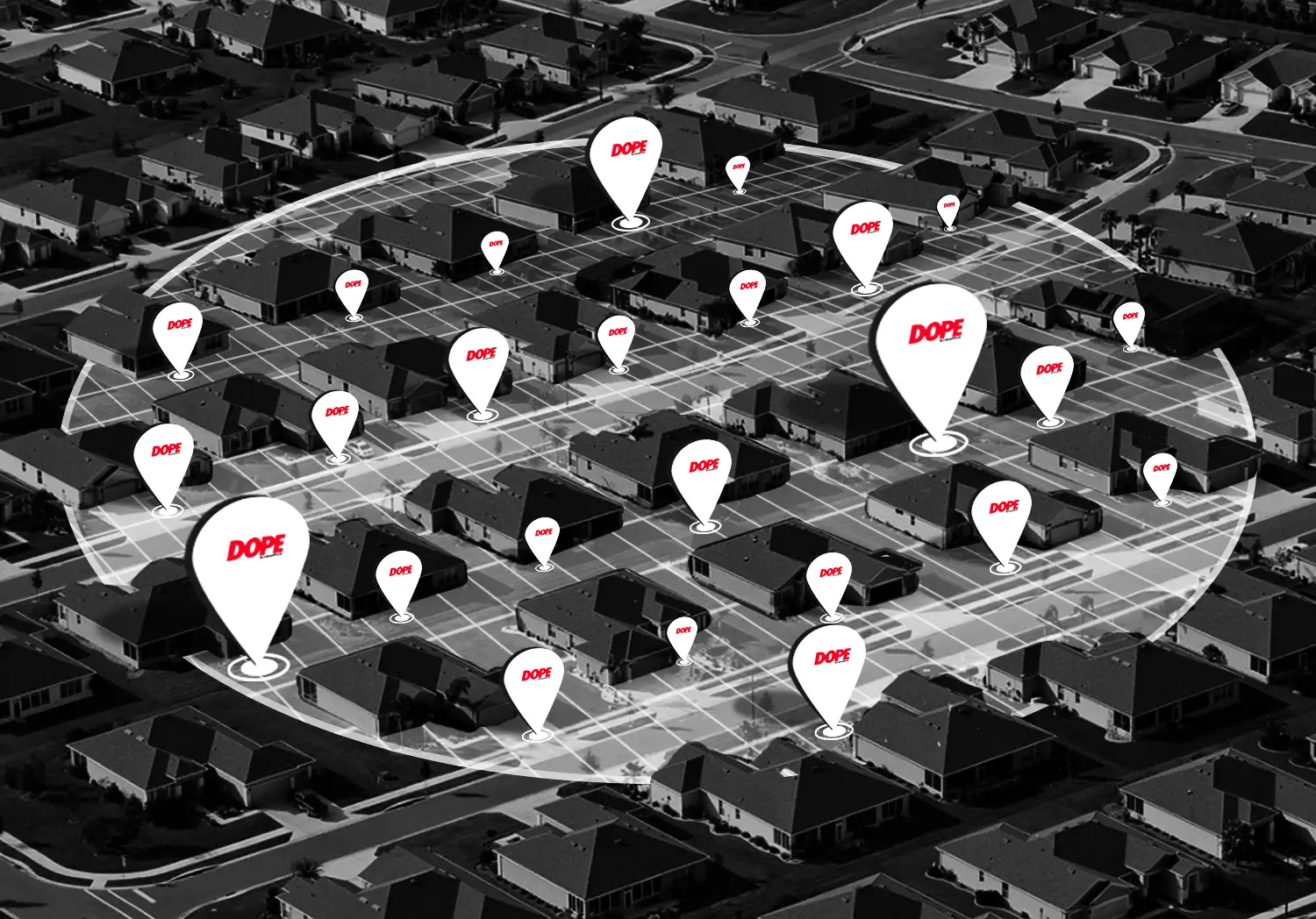 Neighborhood BLITZ can help your business in multiple ways.
ADDRESS BLITZ
You enter an address you want to target around and choose the closest 5, 10, 50, 100 or more neighbors that match that criteria.
Once you pick the number of addresses you want to target, you can send them mail within a few clicks.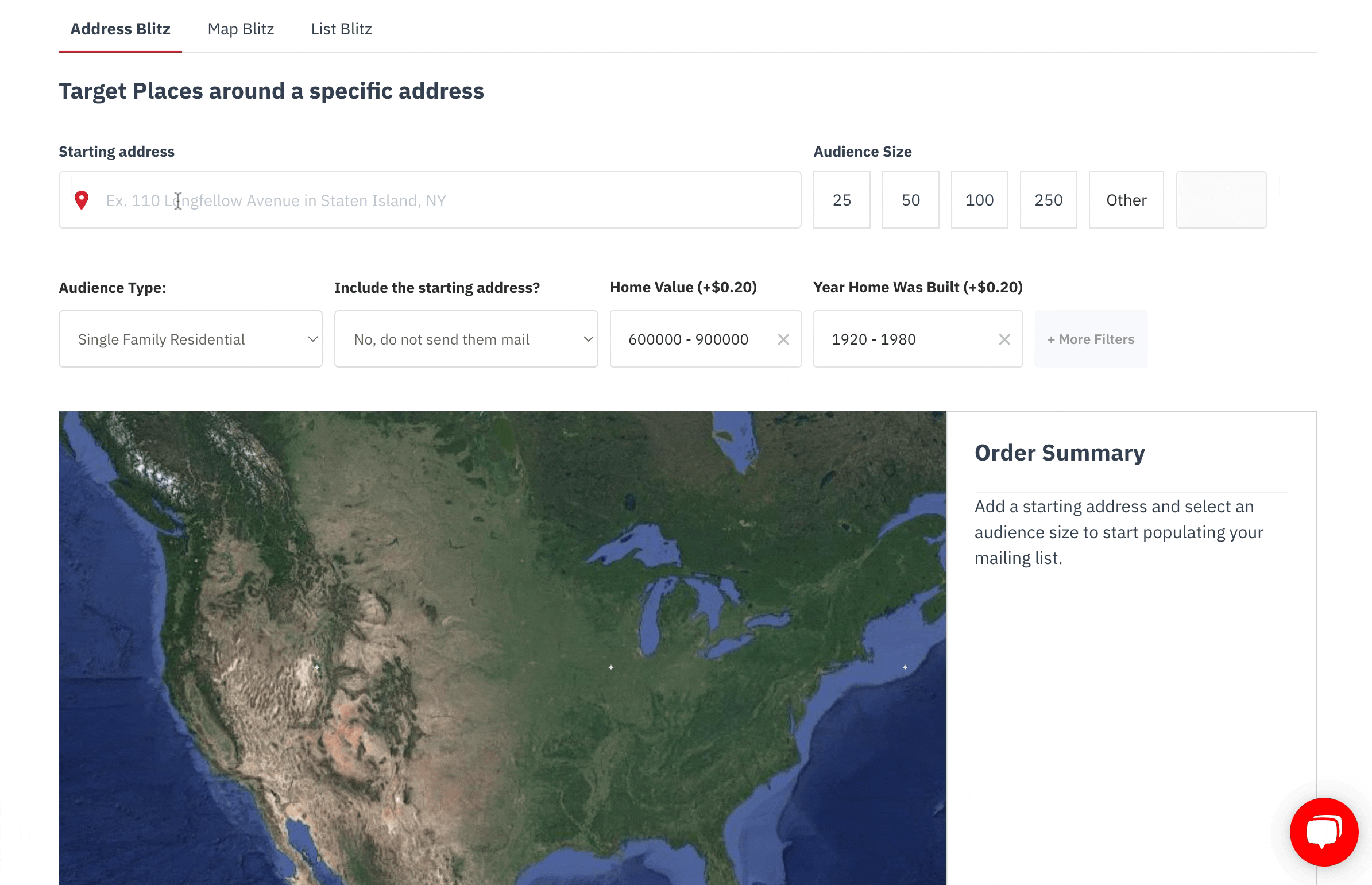 FILTER BLITZ
A dynamic feature that allows you to target your exact audience through our filter options on your Address or Map BLITZs.
You will achieve laser-focused and audience targeted marketing, putting your business in front of your ideal customer.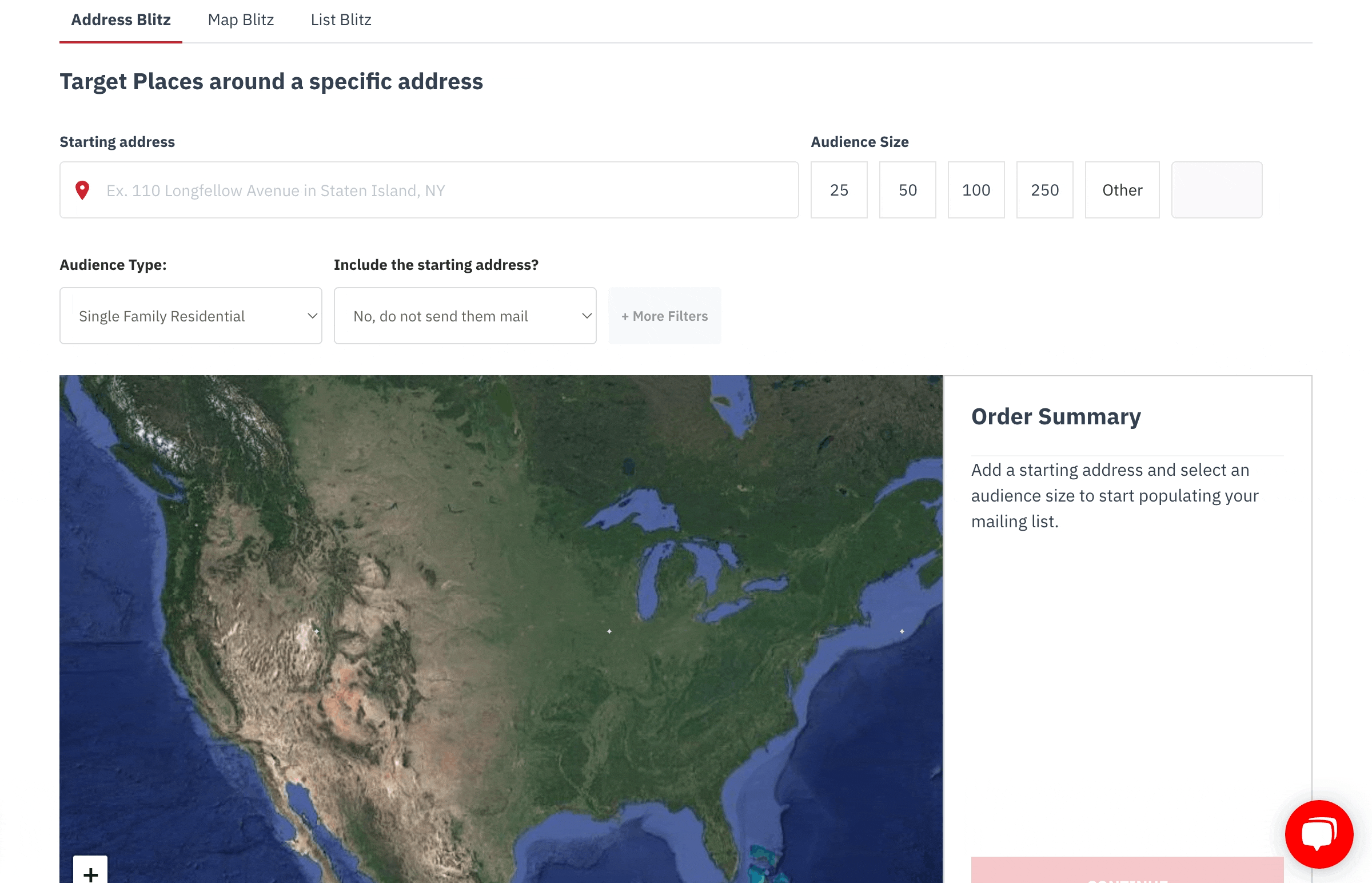 MAP BLITZ
Draw a custom shape around any neighborhood that you'd like to target, choose the number of addresses you want to reach, and we'll do the rest!
This is great for targeting your next honey hole or gated areas.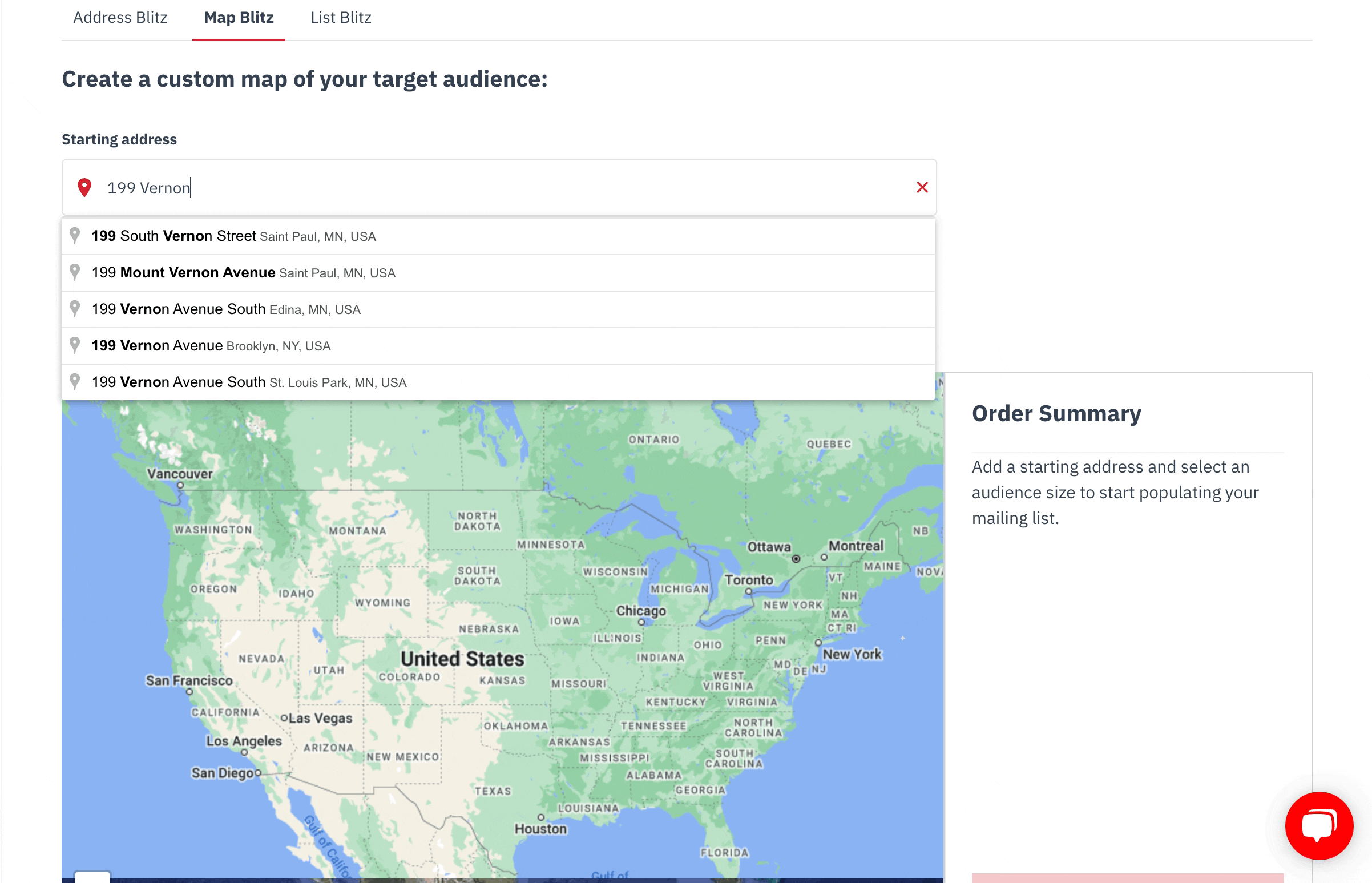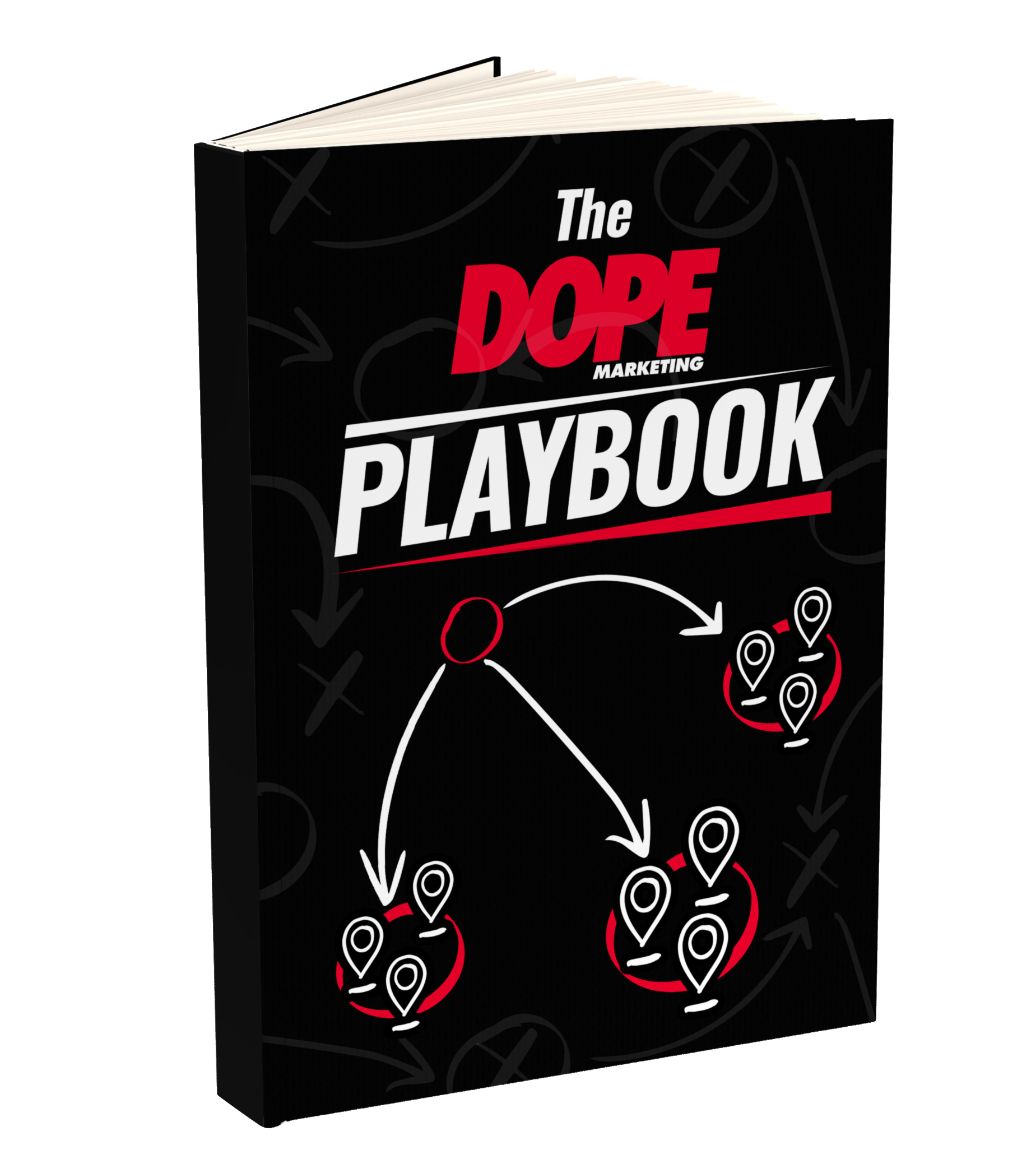 Our Neighborhood BLITZ features are a part of our
DOPE Playbooks.
Based on data from previous users, we created industry specific strategies that when paired with your CRM will make your marketing powerful. We've taken our Neighborhood BLITZ features and made a game plan so you don't have to do any strategizing. It's our way to hyper target YOUR ideal client to get you more Reviews, Referrals and Revenue.
Fly solo and get on a

free

DOPE software account or run with our support team on a subscription.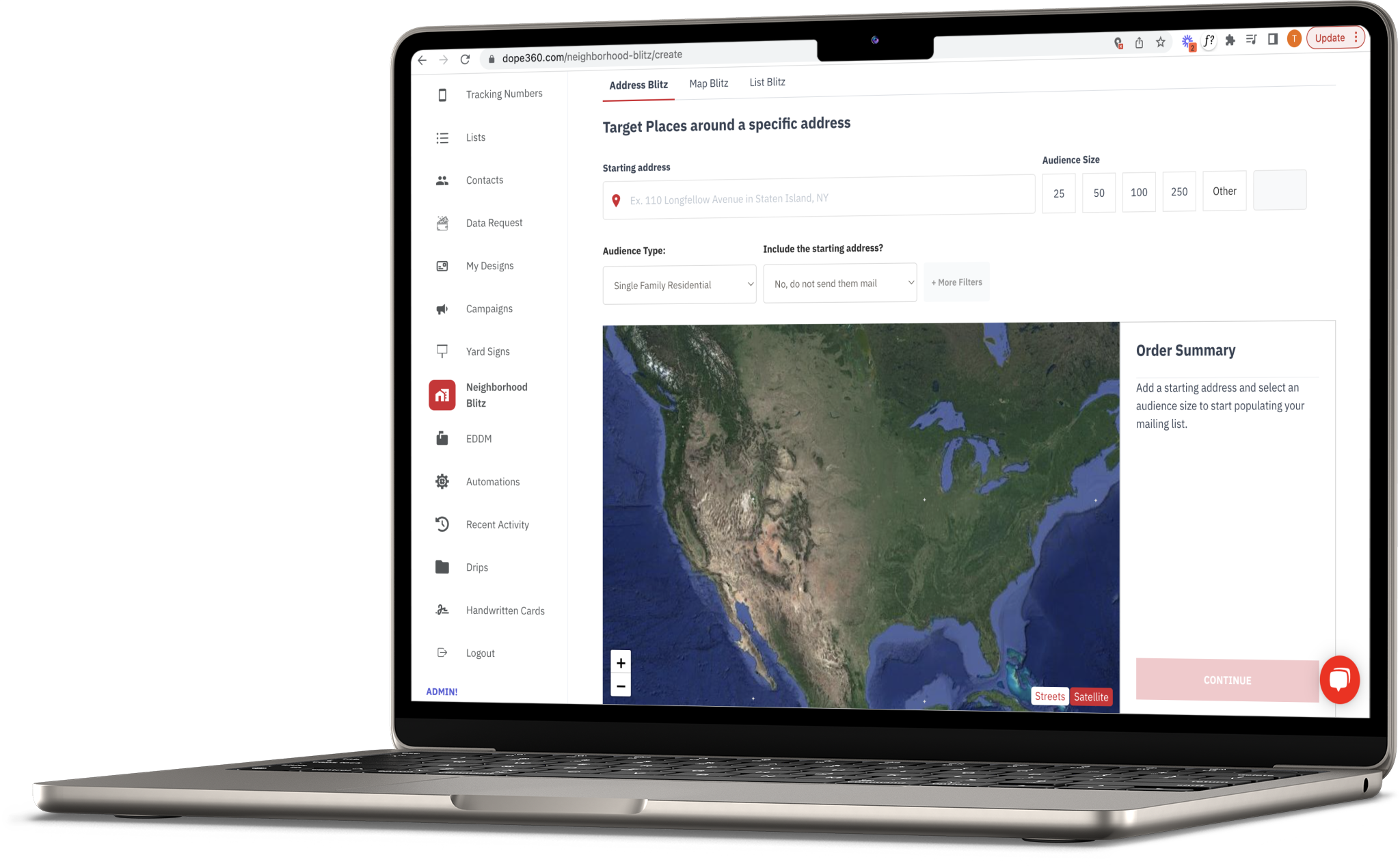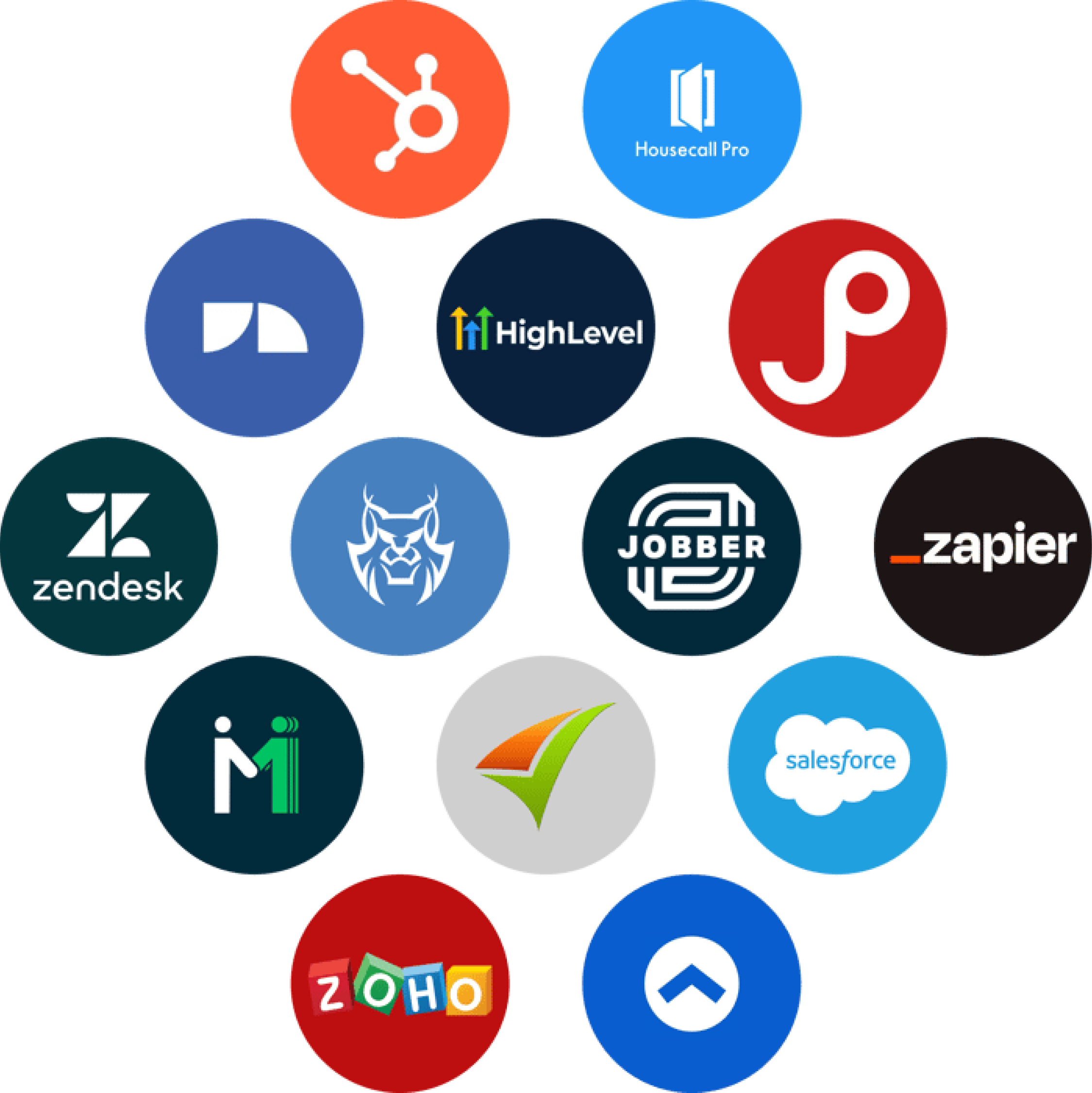 Built to bolt-on to any CRM
We've built our software from the ground up to be comparable with as many CRM's as we can.

From Housecall Pro to HubSpot, we can work with every CRM we're able to. If yours isn't on the list, don't worry! Give us a call and we can make sure we work with yours before you sign up.
Frequently Asked Questions
We're available to help answer any questions you may have, but here are the most common.
Will you help me with my designs?
Absolutely. We have a full-staff of designers who can take your brand assets and marketing goals and apply them to a variety of proven templates we've developed for strong direct mail results.
How often do you send mail?
We batch the previous days worth of automations and campaigns at 7:30am CT, Monday - Friday. In layman's terms: it'll be printed and sent the day after you place the order or the day after the automation is triggered.
No minimum order? Really?
Yes. Yes it is. If you want to fire off a single postcard, we'll happily process that and get it to the post office by the next business day.