Send handwritten cards without lifting a finger.
Customers love handwritten cards because it has a personal touch – like a card from grandma. Both the card and the envelope are written with a real pen in the writing style of your choice and pressed with a real stamp. The best part? There's still no minimum order.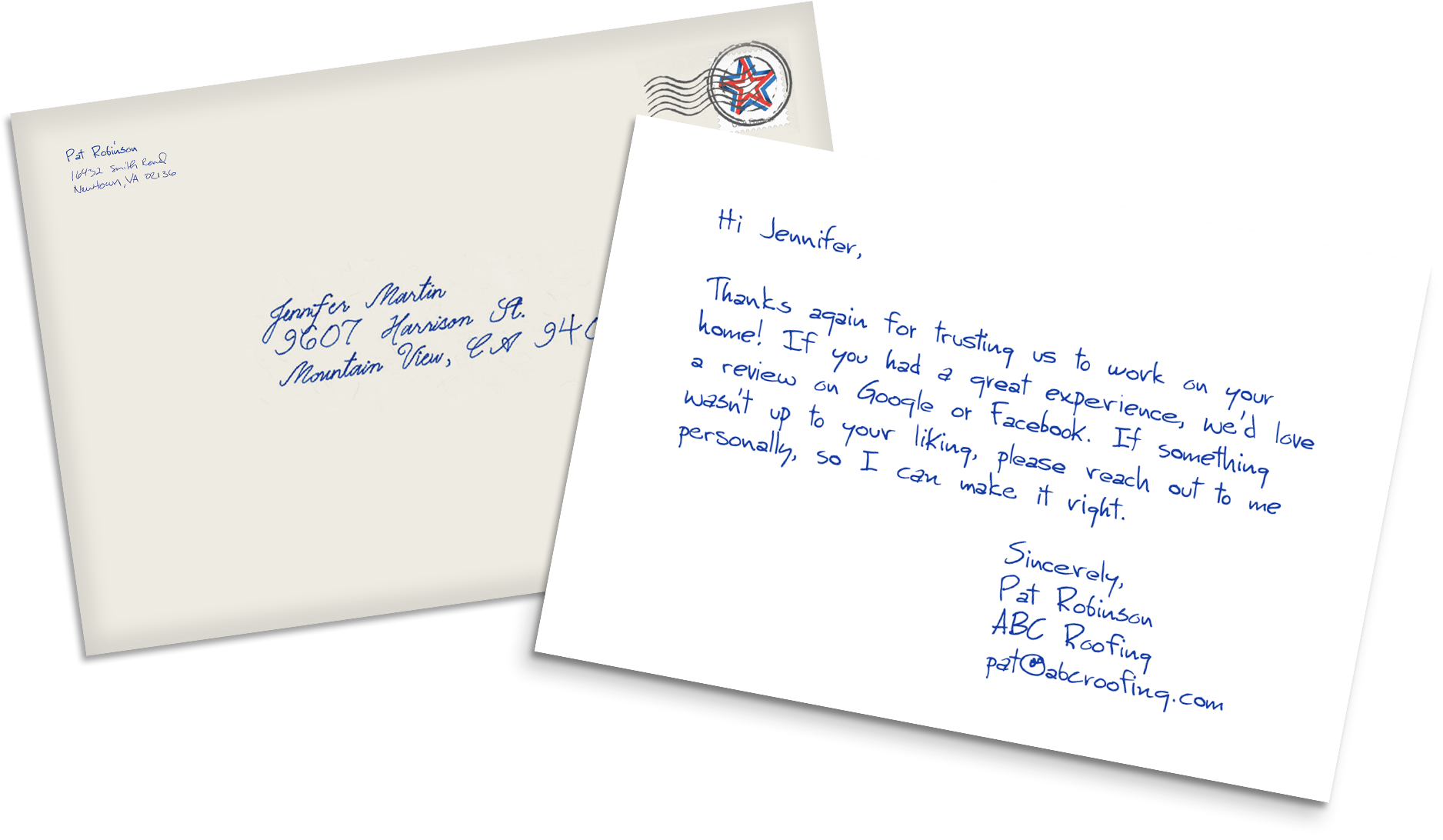 Set up your template once. Send cards over & over again.
Create your handwritten postcard, set a trigger, and send away!
Let us know where you want to inject the personalization and our system will do the rest.
You'll know exactly how it will look before a card is ever sent to a client.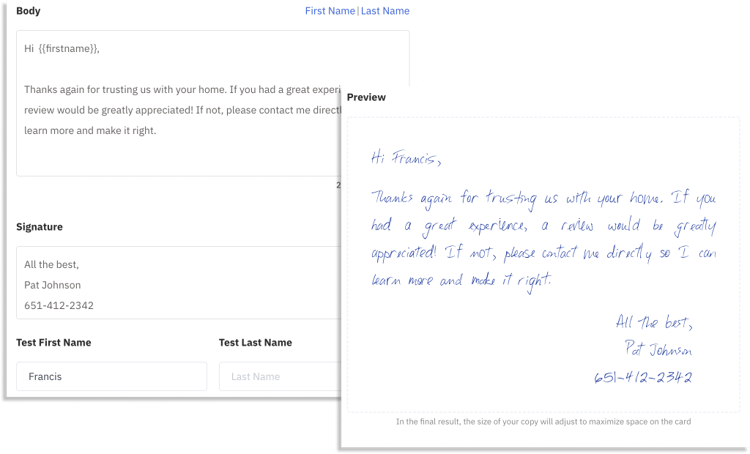 The right card for any occasion.
From thank you card to holiday card, we have you covered.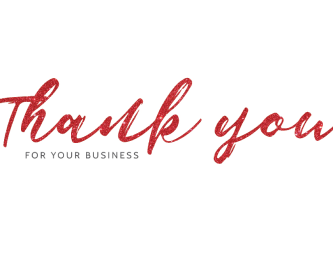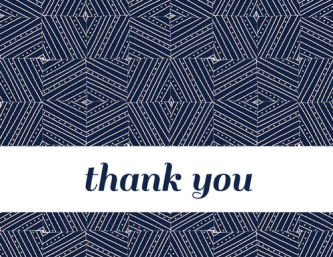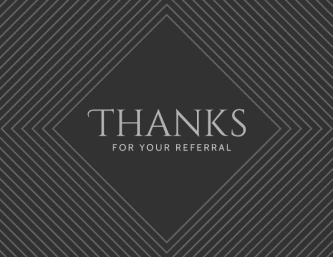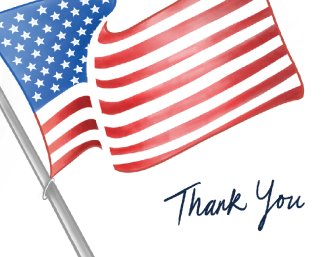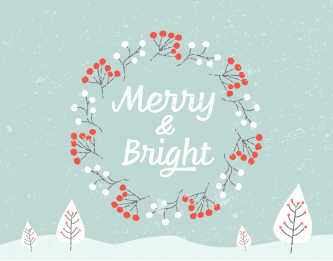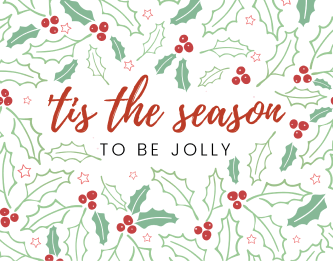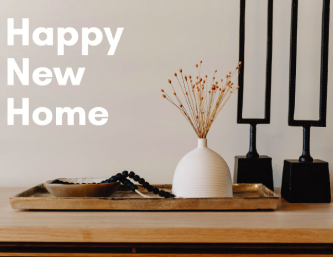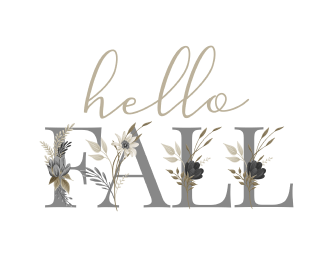 Producing 3x the open rate of an email and a personal touch that you can't compare, the handwritten postcard is the perfect option for many situations. Increase interest, conversion, and retain more customers by showing them you personally care with a personal note.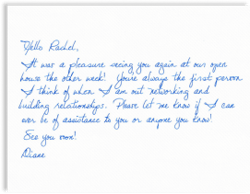 Frequently Asked Questions
We're available to help answer any questions you may have, but here are the most common.
Will you help me with my designs?
Absolutely. We have a full-staff of designers who can take your brand assets and marketing goals and apply them to a variety of proven templates we've developed for strong direct mail results.
How often do you send mail?
We batch the previous days worth of automations and campaigns at 7:30am CT, Monday - Friday. In layman's terms: it'll be printed and sent the day after you place the order or the day after the automation is triggered.
No minimum order? Really?
Yes. Yes it is. If you want to fire off a single postcard, we'll happily process that and get it to the post office by the next business day.
Give us your info and we'll get back to you with a solution to fit your business's needs.