Send handwritten mail without lifting a finger.
Handwritten Direct Mail with NO minimum order. Send a campaign to a neighborhood OR connect your CRM for hands free automation.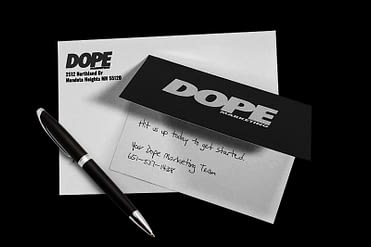 Create your handwritten postcard template, choose your font, set a trigger, and send away!
Producing 10x the open rate of an email and a personal touch that you can't compare. Increase interest, conversion, and retain more customers by showing them you personally care with a personal note.
01. Simple setup - done for you.
Let us know where you want to insert your custom personalization and our system will do the rest. From copywriting, design, automation and fulfillment. The team at DOPE has you covered!
02. Advanced setup - done with you.
Connect with our team for a quick demo and take it from there! Set up campaigns on your own and You'll know exactly how it will look before a card is ever sent to a client. Simply send us a message to get started.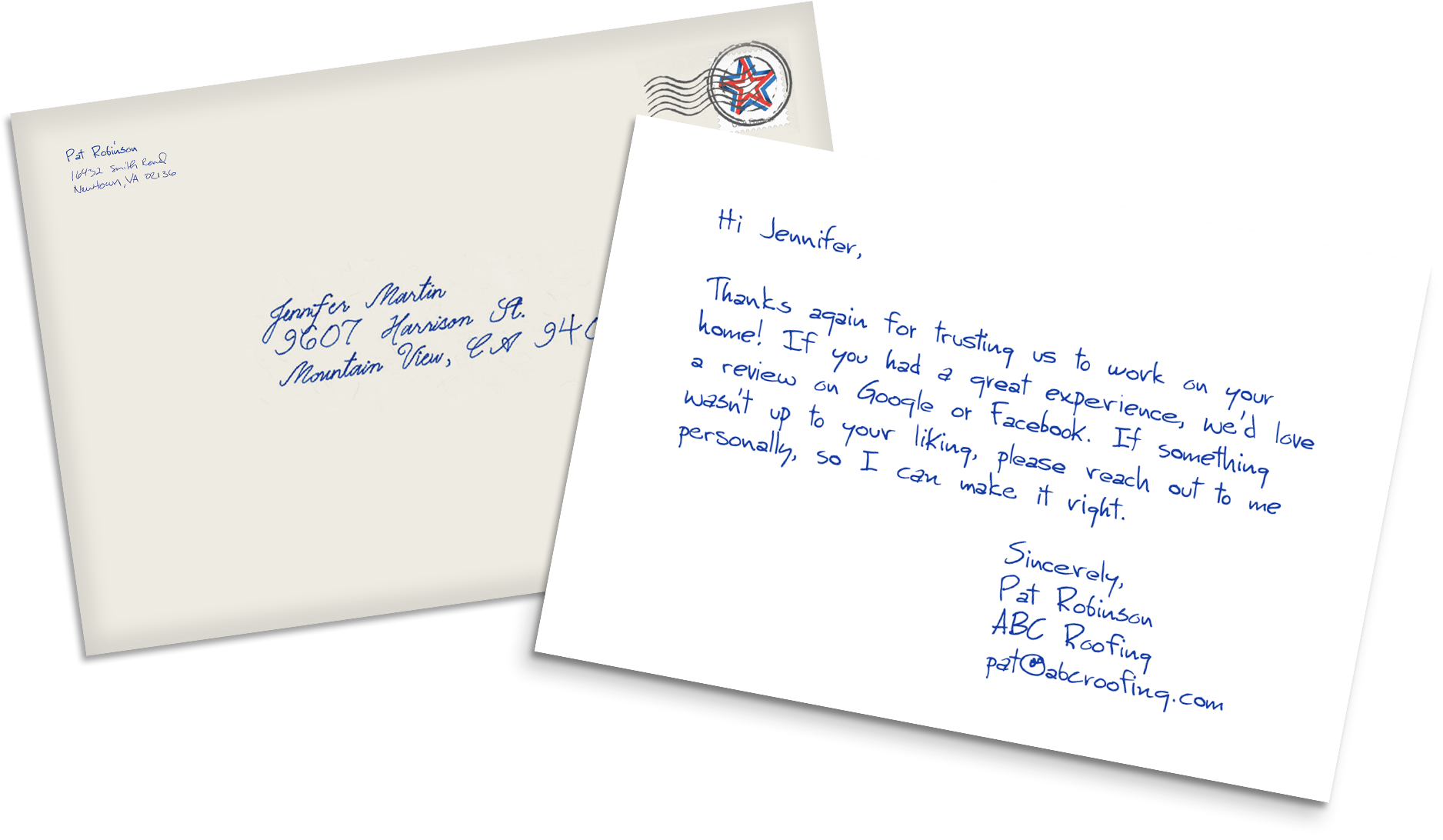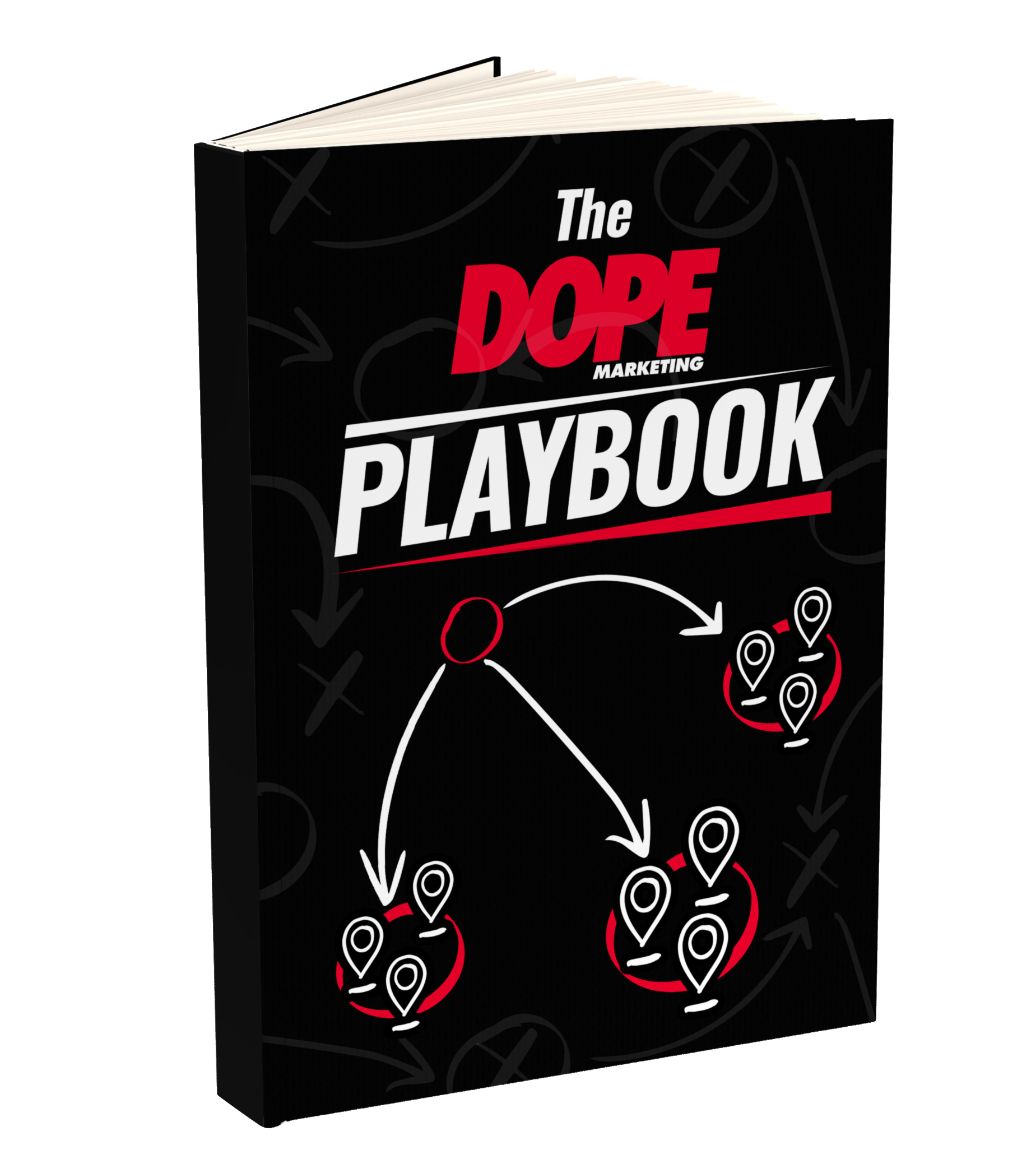 Our DOPE Playbooks use handwritten cards just where they're needed.
Between our automations and our industry specific DOPE Marketing Playbooks, we make sure you can have success with direct mail through our suite of Neighborhood BLITZ options.
PRIME THE
PUMP
Goal

---
We don't want leads sitting in your pipeline either - let's turn them into jobs!
Strategy
---
Were going to focus on getting in front of "stale leads" by sending a postcard campaign reminding them of why your the best option for them and how you can help them.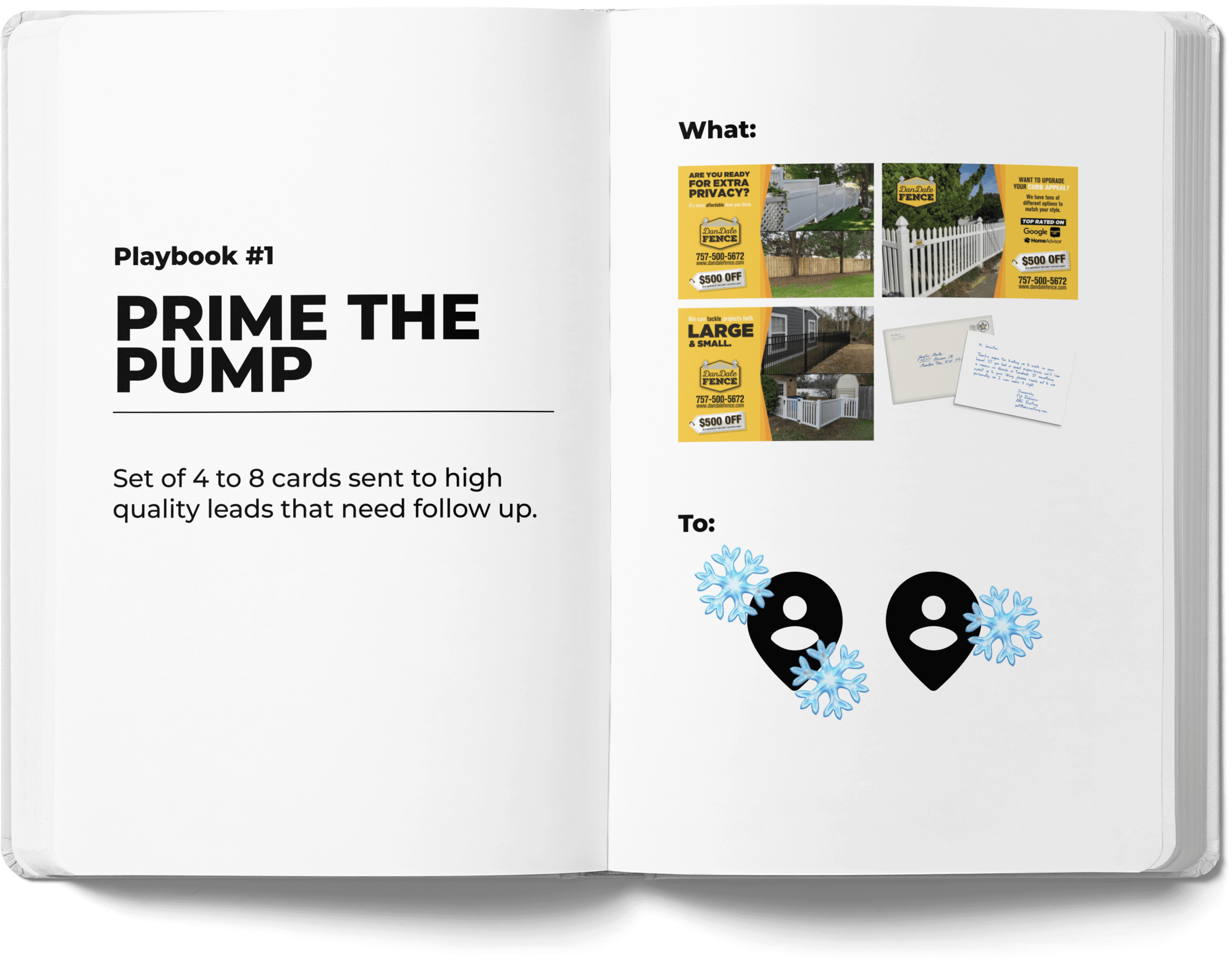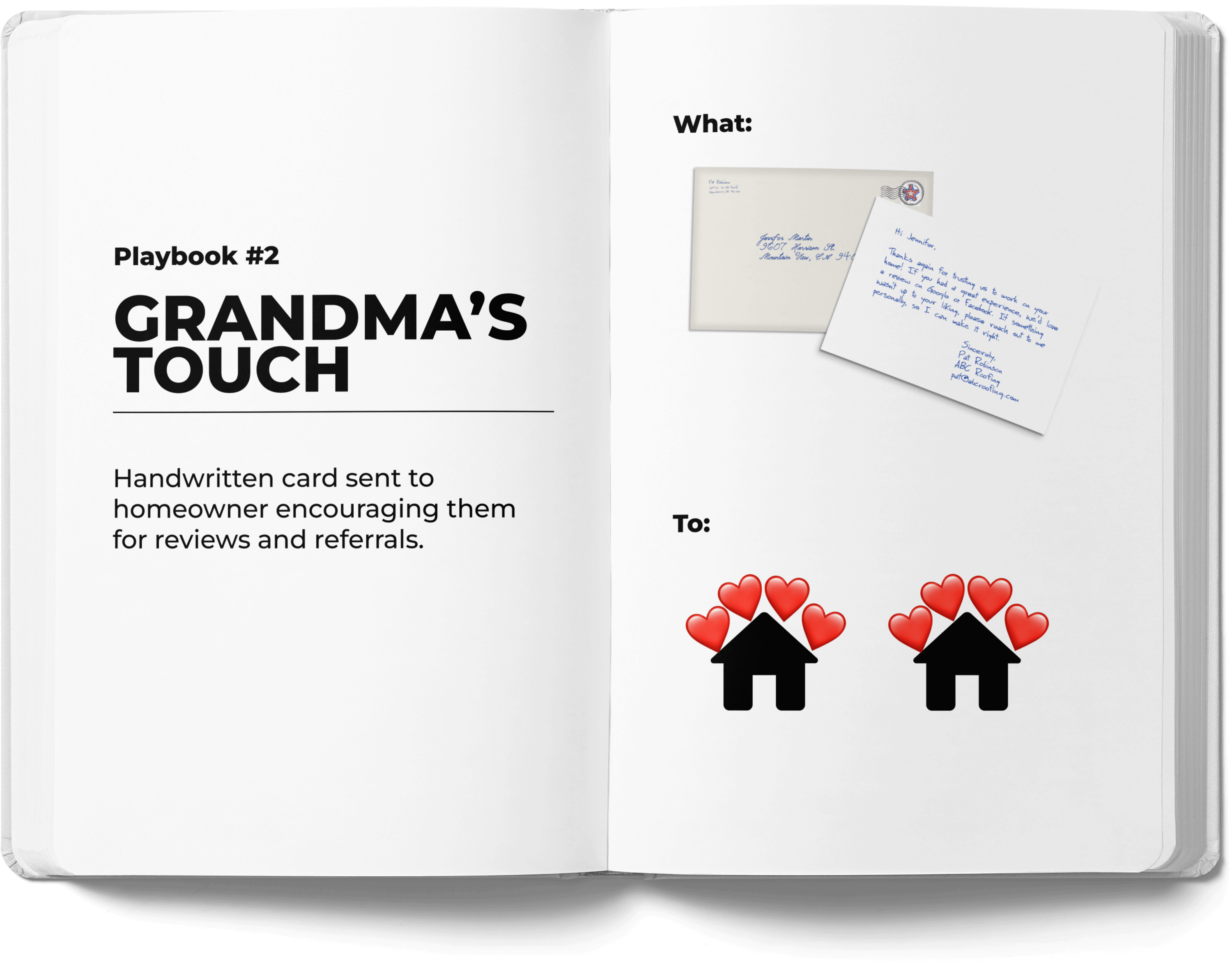 GRANDMA'S
TOUCH
Goal

---
Create relationships with your clients so they have nothing but good things to say about you and your team!
Strategy
---
We will send handwritten cards to homeowners to encourge reviews and referrals.
MORE
EYEBALLS
Goal

---
Get in front of the neighbors of your current jobs to let them know your're in the nighborhood - neighbors trust each other.
Strategy
---
We will send 1 handwritten card to the 10 closest neighbors of a current job to let them know you're here and here to help if they need it.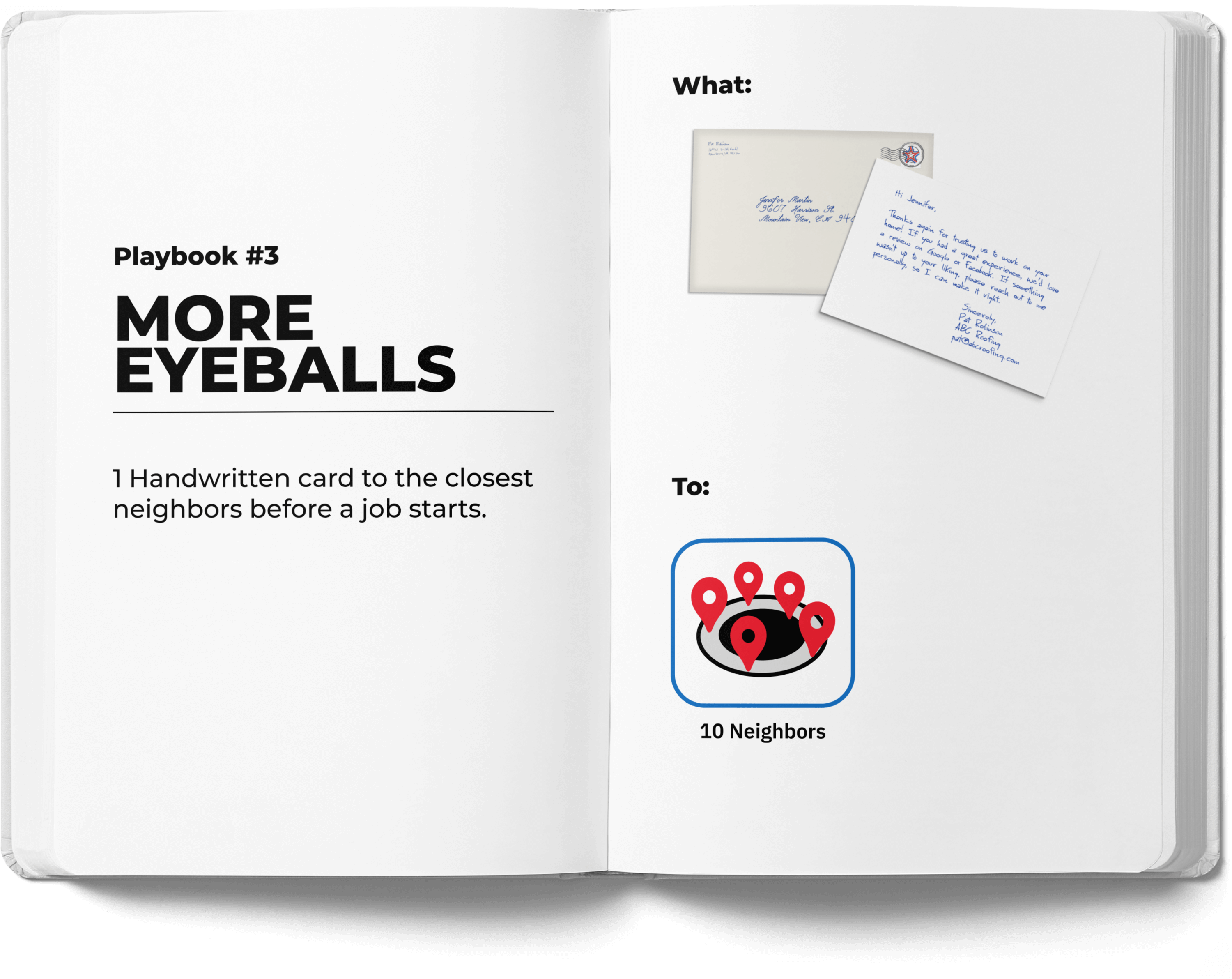 Fly solo and get on a

free

DOPE software account or run with our support team on a subscription.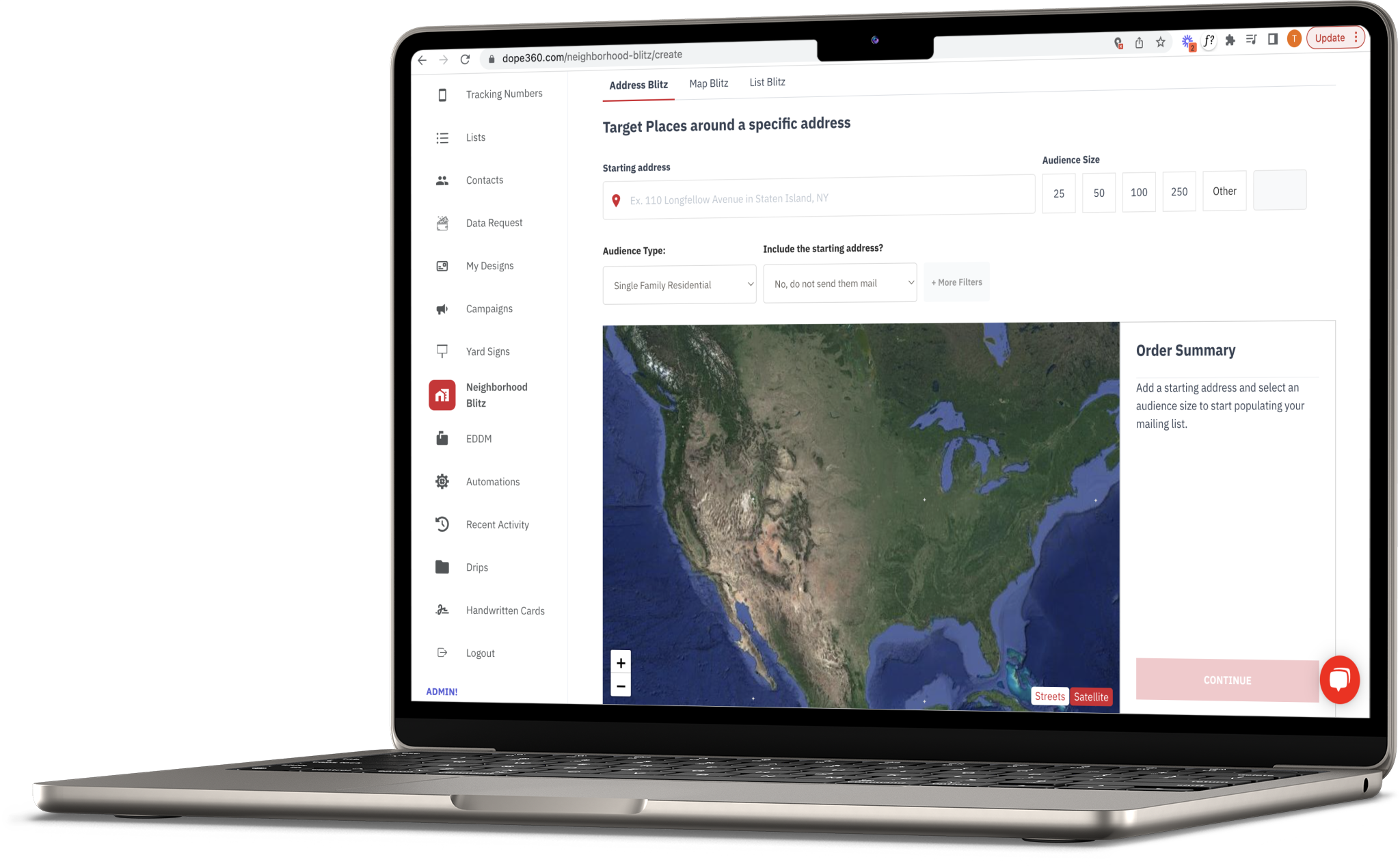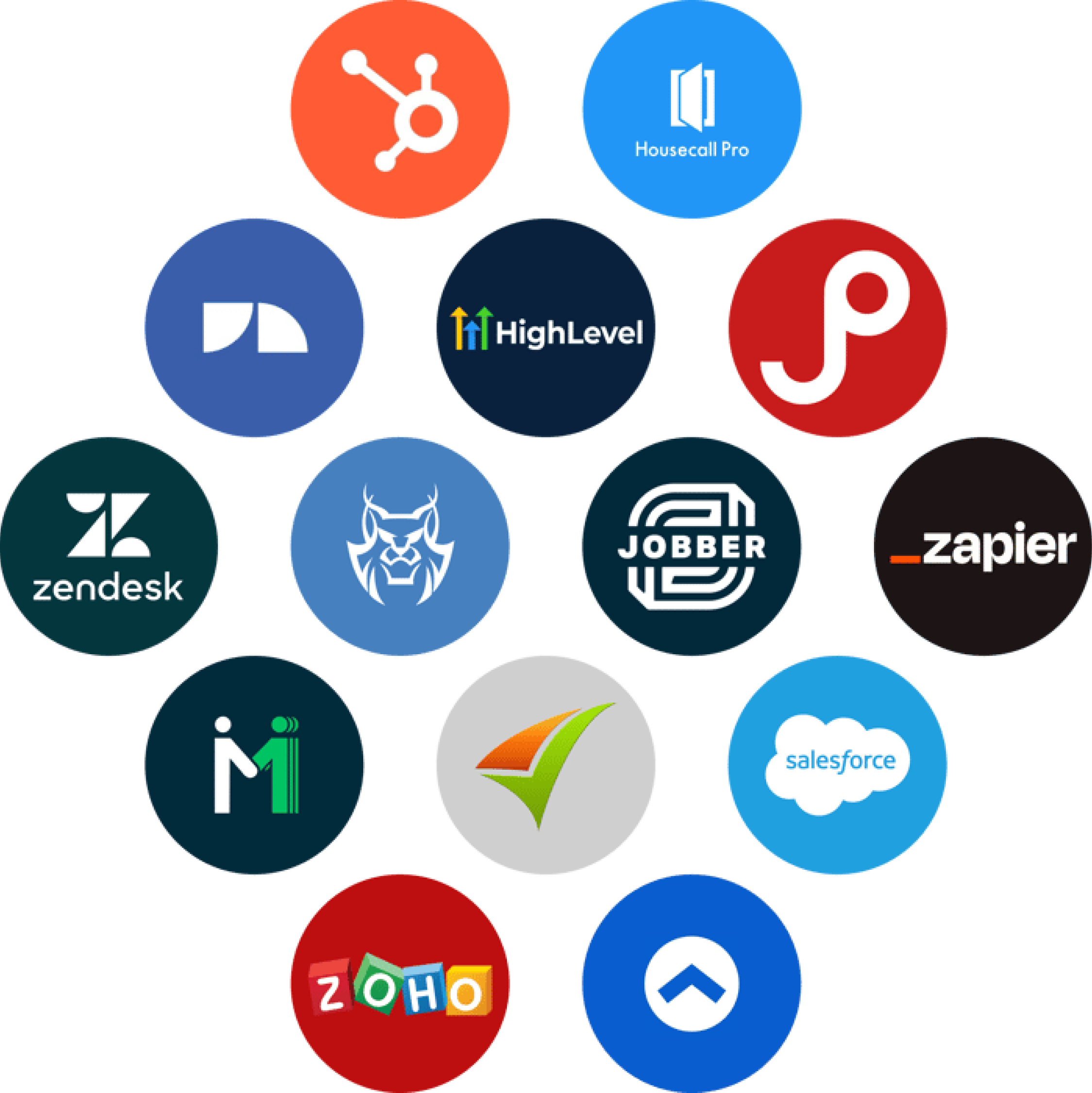 Built to bolt-on to any CRM
We've built our software from the ground up to be comparable with as many CRM's as we can.

From Housecall Pro to HubSpot, we can work with every CRM we're able to. If yours isn't on the list, don't worry! Give us a call and we can make sure we work with yours before you sign up.
Frequently Asked Questions
We're available to help answer any questions you may have, but here are the most common.
Will you help me with my designs?
Absolutely. We have a full-staff of designers who can take your brand assets and marketing goals and apply them to a variety of proven templates we've developed for strong direct mail results.
How often do you send mail?
We batch the previous days worth of automations and campaigns at 7:30am CT, Monday - Friday. In layman's terms: it'll be printed and sent the day after you place the order or the day after the automation is triggered.
No minimum order? Really?
Yes. Yes it is. If you want to fire off a single postcard, we'll happily process that and get it to the post office by the next business day.