Send automated direct mail straight from your CRM.
Our team can set up direct mail campaigns to automatically fire from your crm based on the status of your jobs. Send cards to one address OR to the neighbors at no minimum order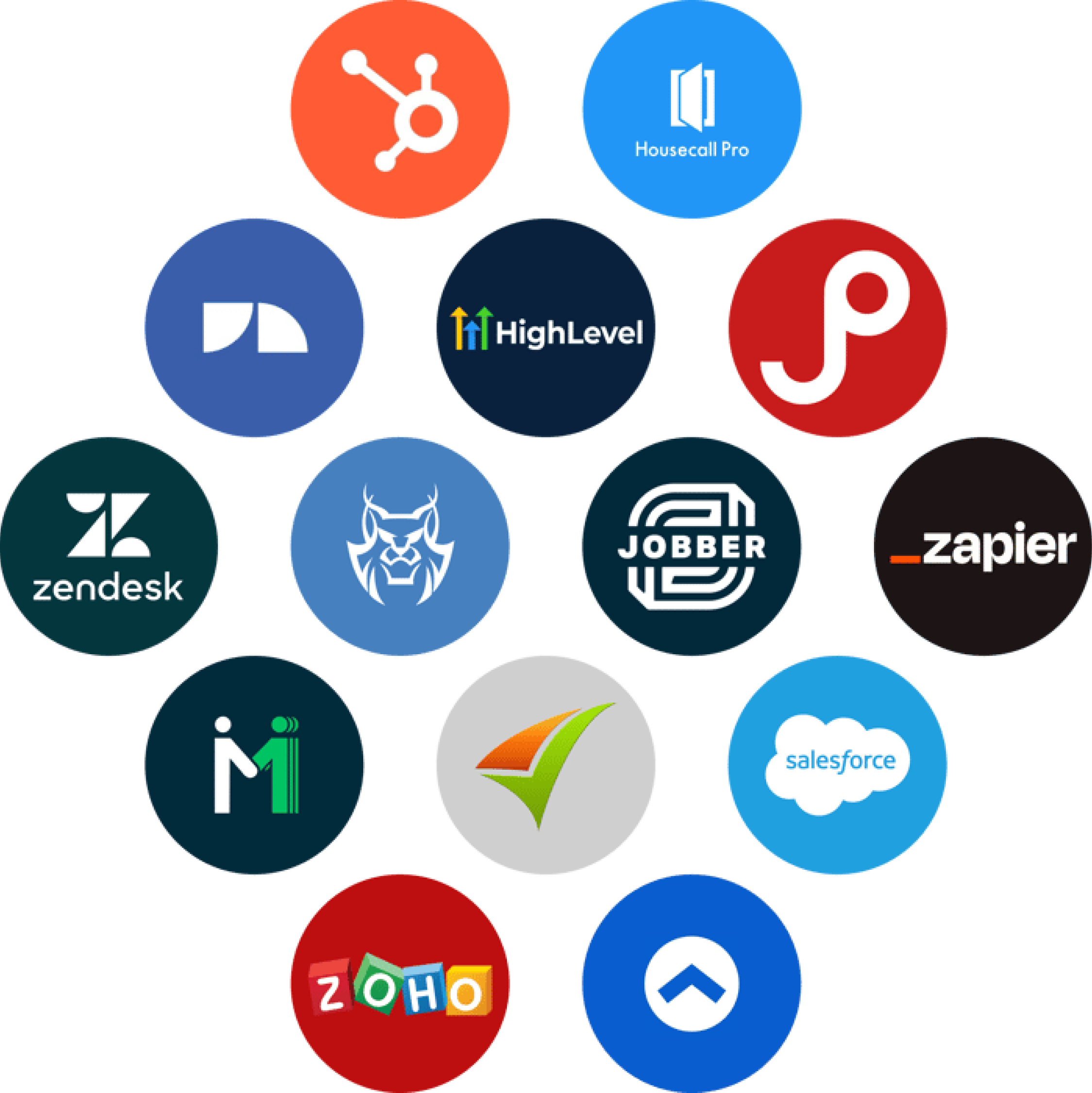 When you connect your CRM to DOPE, magic happens.
You'll never have to remember to send another thank you card or spend hours doing your own direct mail.
AUTOMATED CAMPAIGNS
Send postcards to multiple households, fully automated from your CRM.
Automated campaigns allow you to send direct mail to the neighbors of your clients with no minimum order. The DOPE software takes in your client's address, finds the closest 10, 25, 50, or 100+ neighbors, and sends them your custom mailer.
AUTOMATED FOLLOW UPS
Send a postcard, handwritten card, or cookie to one household, laser focused.
Automated follow-ups allow you to send a single piece of mail to a single address. These are fantastic for thank you cards, service reminders, and re-engagement campaigns.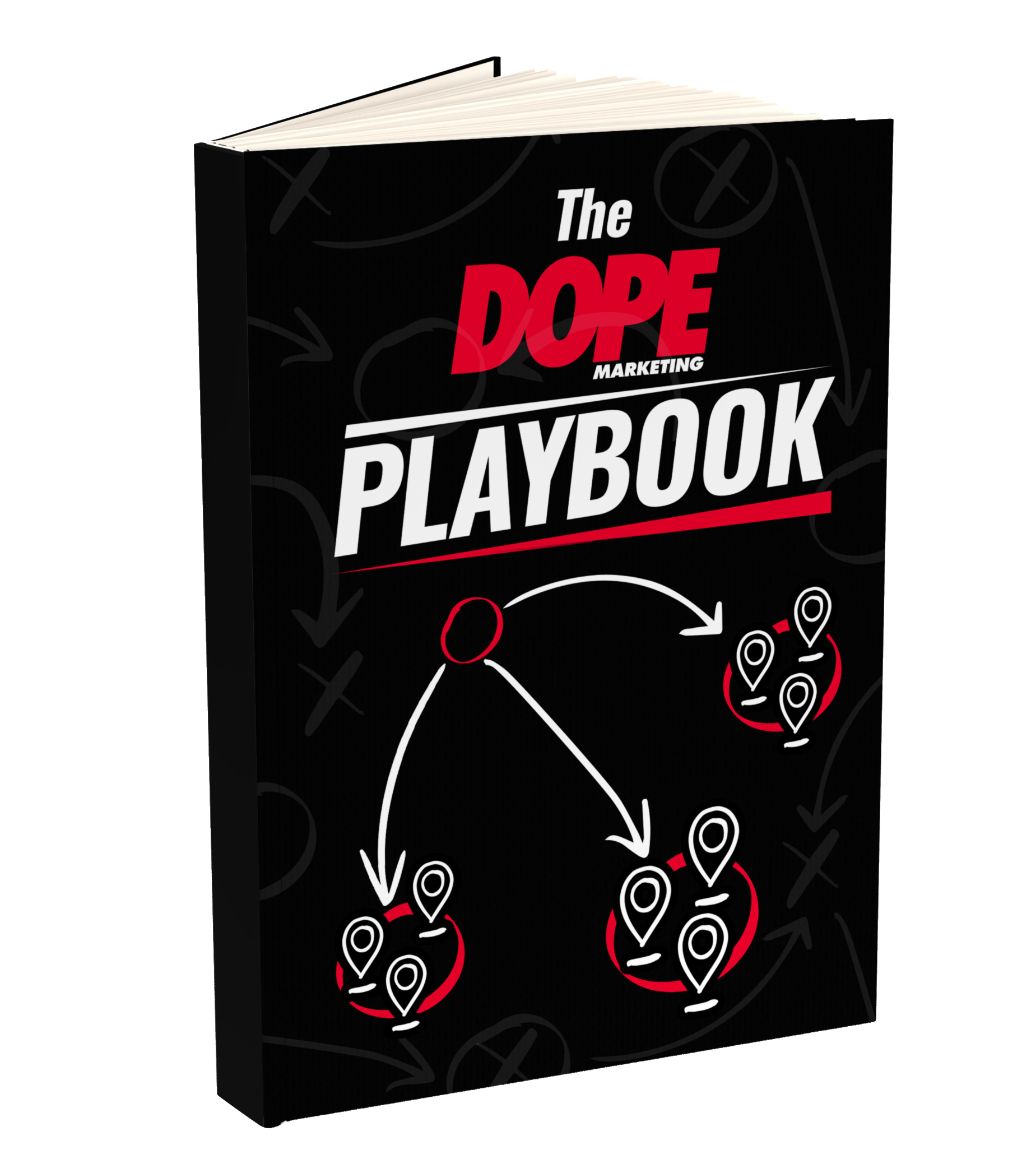 Our DOPE Playbooks incorporate

automation

so you can set it up once and not think about it again.
Connect your CRM and create triggers so when your client status changes, your mail is sent out. Once it's set up you don't have to touch it again.
PRIME THE
PUMP
Goal

---
We don't want leads sitting in your pipeline either - let's turn them into jobs!
Strategy
---
Were going to focus on getting in front of "stale leads" by sending a postcard campaign reminding them of why your the best option for them and how you can help them.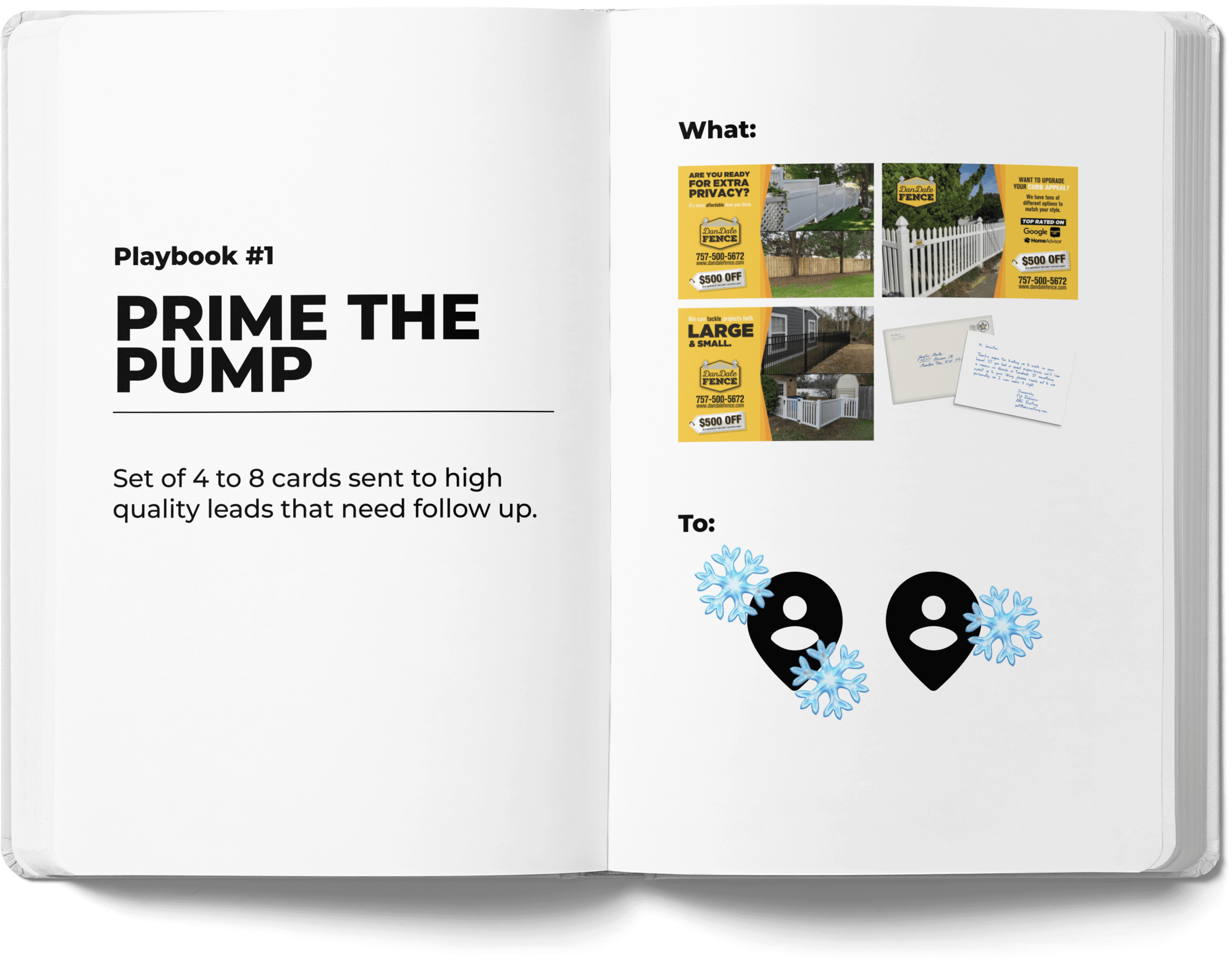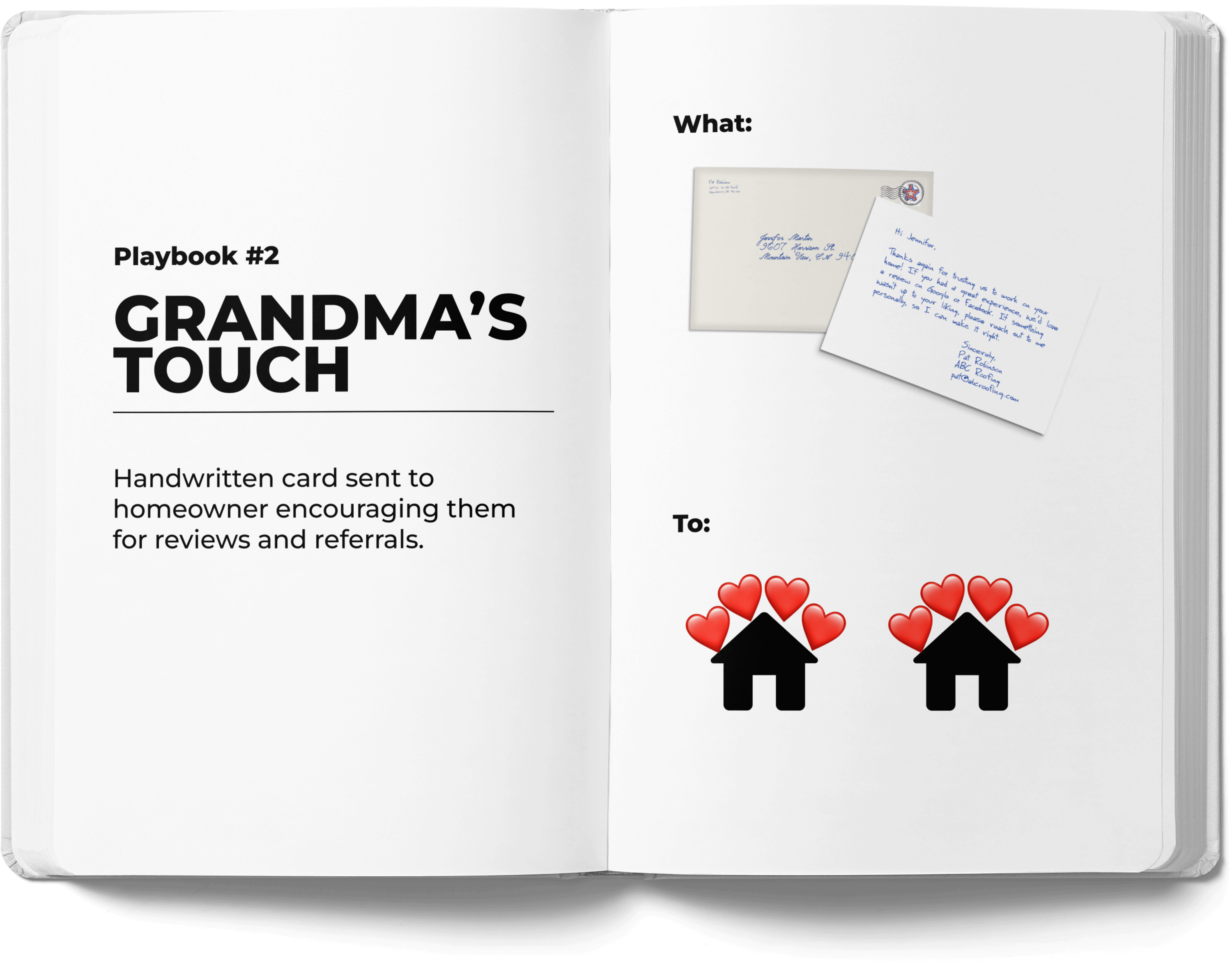 GRANDMA'S
TOUCH
Goal

---
Create relationships with your clients so they have nothing but good things to say about you and your team!
Strategy
---
We will send handwritten cards to homeowners to encourge reviews and referrals.
MORE
EYEBALLS
Goal

---
Get in front of the neighbors of your current jobs to let them know your're in the nighborhood - neighbors trust each other.
Strategy
---
We will send 1 handwritten card to the 10 closest neighbors of a current job to let them know you're here and here to help if they need it.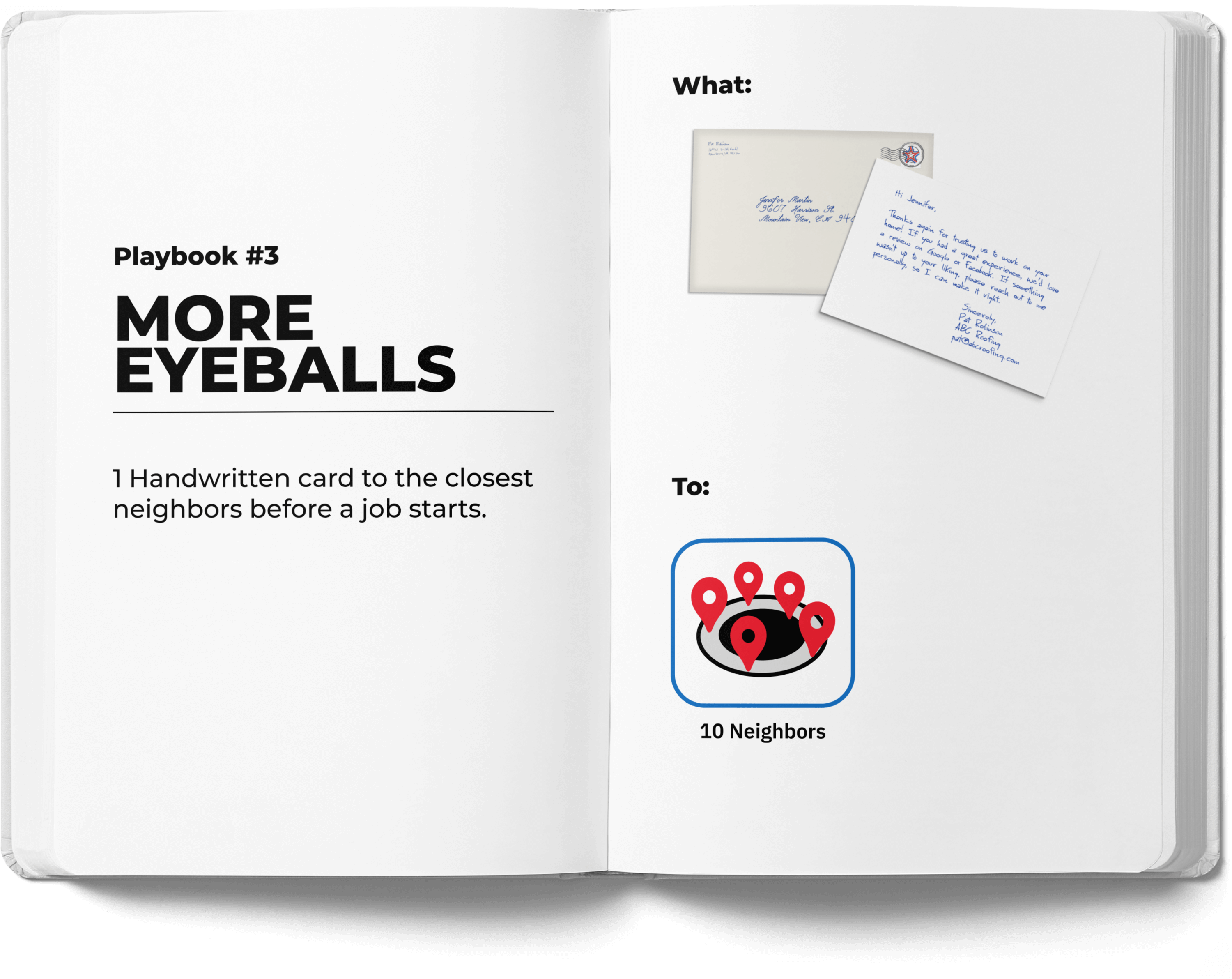 We don't just send postcards, we can send handwritten cards and cookies too.
High Quality 6x9 Postcards
We don't send those little flimsy 4x6 cards you usually see, our cards are 6x9, double-sided and full color on card stock paper. They're tough, they're beautiful, but most of all they're DOPE.
Handwritten Cards
A robot puts a pen to paper and writes perfecting in your choice of a dozen different handwriting styles. Pick a template that you like or design your own!
Freshly baked cookies & brownies
We've partnered with different local cookie and brownie distributors so that you can send gourmet treats to anyone! We will send fresh cookies or brownies with your logo and a handwritten note and ships it without you having to touch a whisk.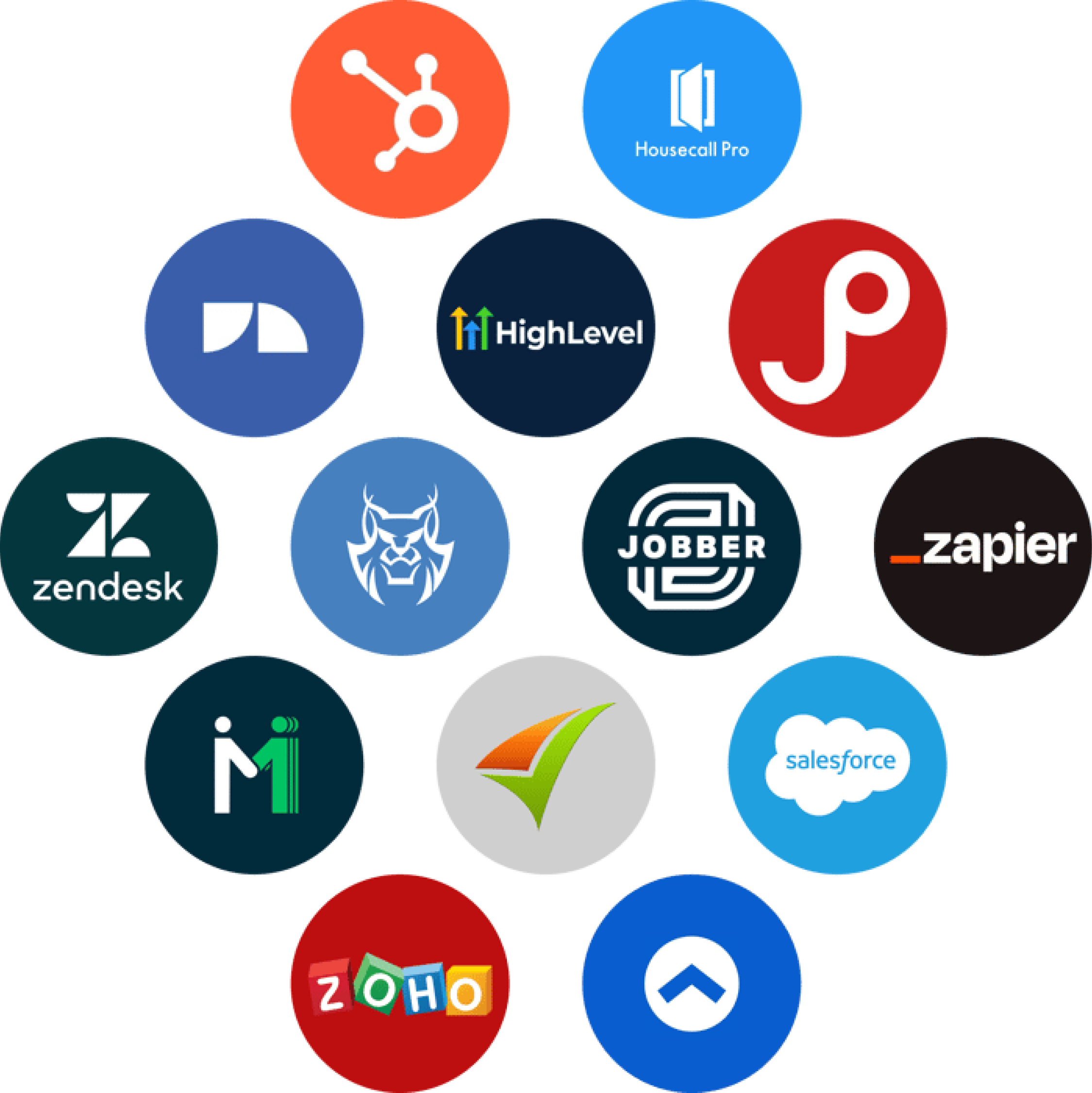 Built to bolt-on to any CRM
We've built our software from the ground up to be compatible with as many CRM's as we can.

From Housecall Pro to HubSpot, we can work with every CRM we're able to. If yours isn't on the list, don't worry! Give us a call and we can make sure we work with yours before you sign up.
Give us your info and we'll get back to you with a solution to fit your business's needs.