More reviews, more referrals, and more jobs for your Exterior Cleaning business.
If you have an ideal customer, we have a strategy to get you more of that customer. Set up a meeting and see what we can do for your exterior cleaning business today.
We designed a marketing playbook for your

Exterior Cleaning

business. More functionality, less work for you.
Based on data from previous users, we created exterior cleaning marketing strategies that when paired with your CRM will make your marketing powerful. It's our way to hyper target YOUR ideal client to get you more Reviews, Referrals and Revenue.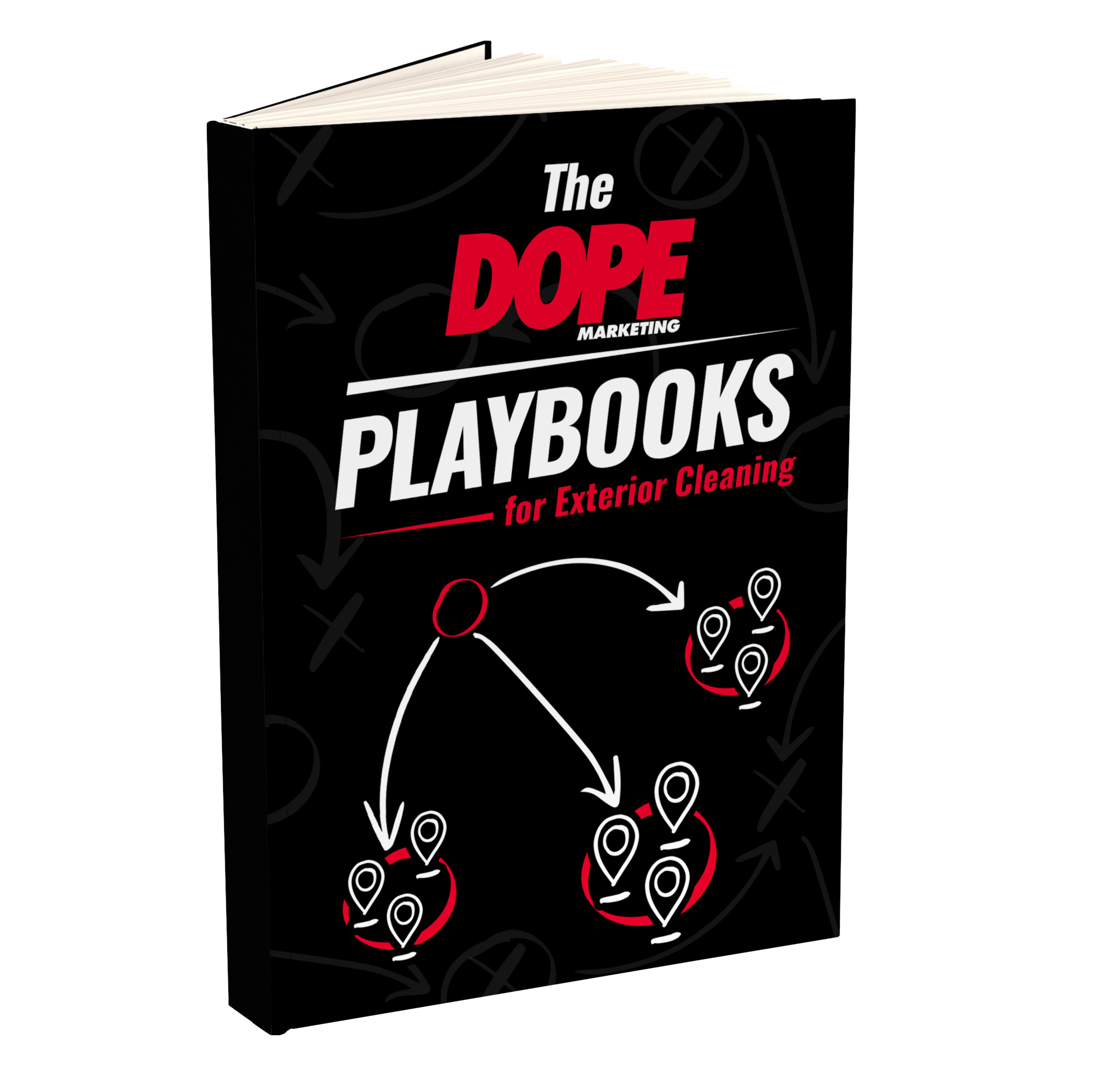 Goal

---
Get in front of the neighbors of your current jobs to let them know you worked with their neighbors and educate them about you and what you do.
Strategy
---
We will send a sequence of 4 postcards over 4 weeks to the neighbors of jobs you mark "COMPLETE".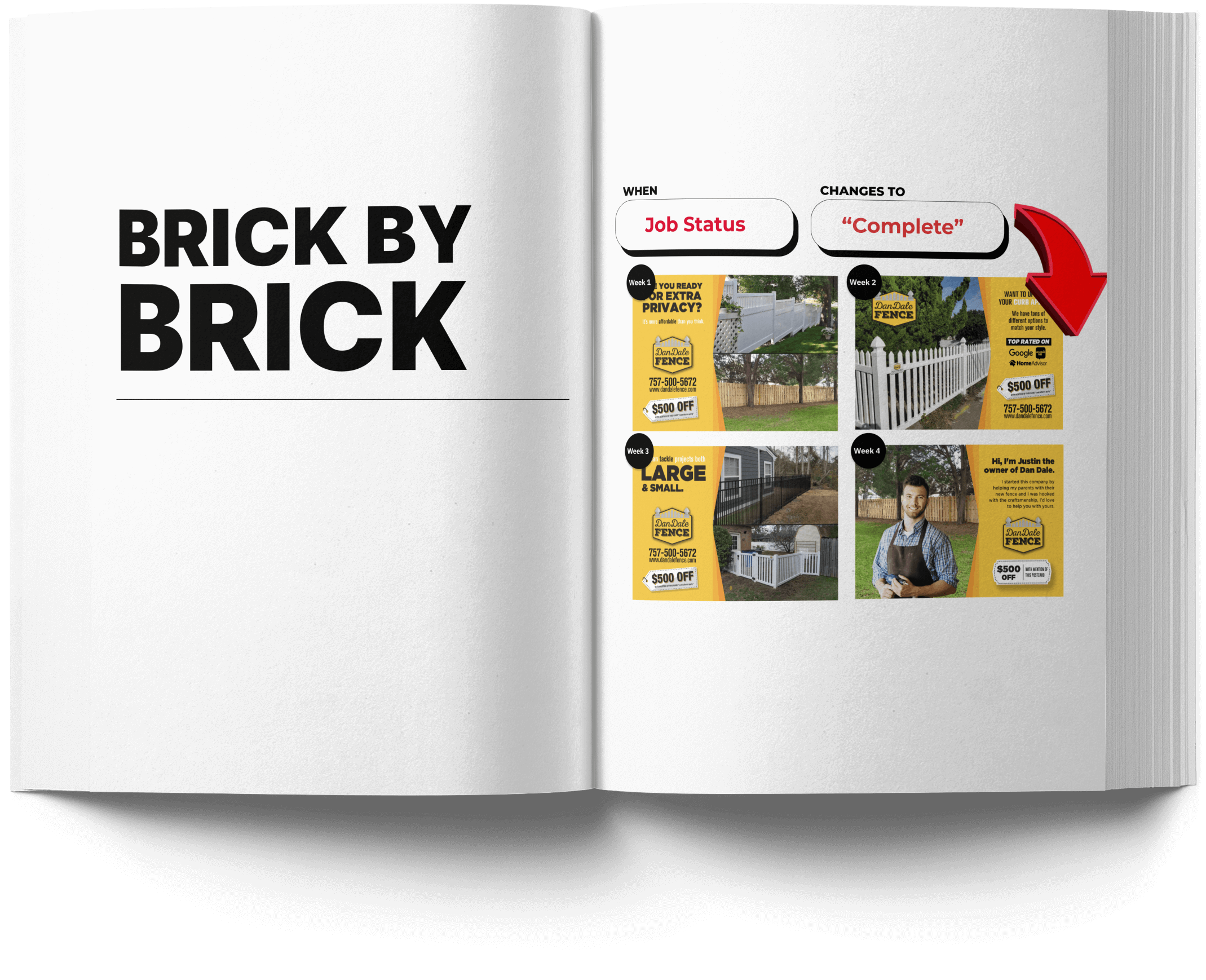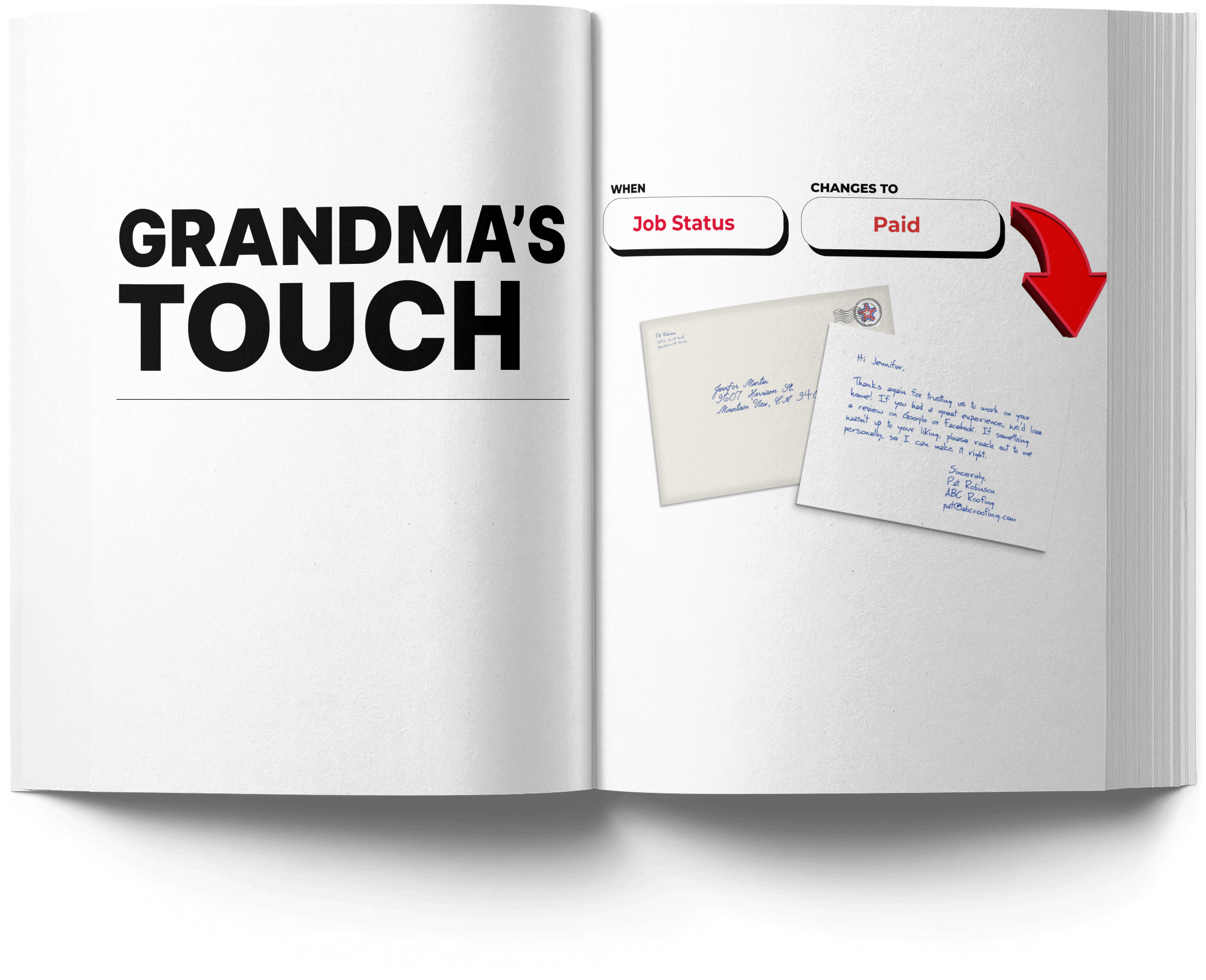 Goal
---
Create relationships with your clients so they have nothing but good things to say about you and your team!
Strategy
---
We will send handwritten cards to homeowners to encourge reviews and referrals.

GOAL

---
Get in front of the neighbors of your current jobs to let them know you're in the neighborhood with a little extra touch.
STRATEGY
---
We will send 1 handwritten card to the 10 closest neighbors of a current job to let them know you're here and here to help if they need it.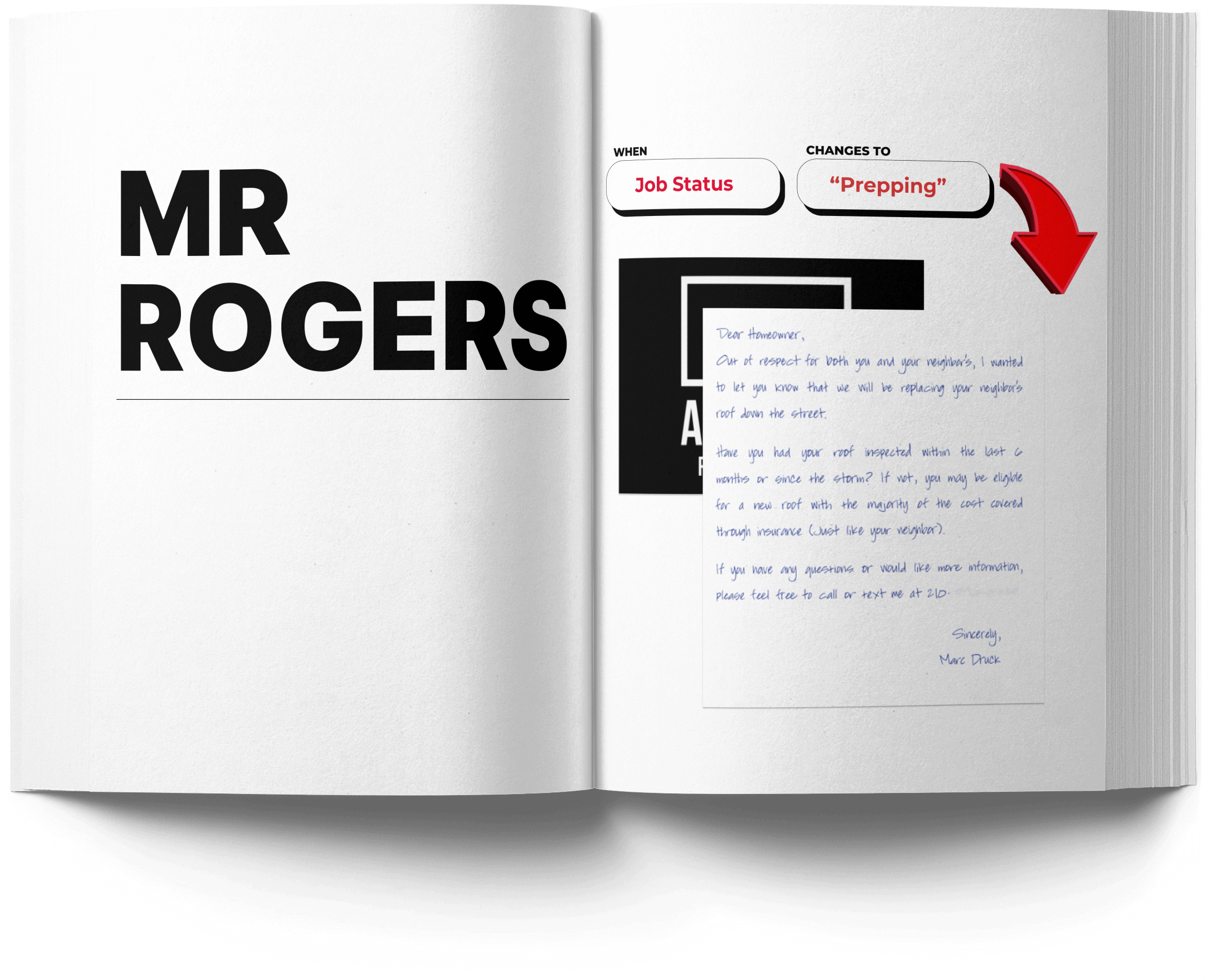 We have proven design templates for an easy design process!
DOPE 2.0 is built to bolt-on to any

exterior cleaning

CRM.
We have found the power lies in automations with direct mail. DOPE connects with your CRM to help you send mail without lifting a finger! We even have an entire team to help you get set up.
Don't see your CRM below? Check out all of the CRMs we've partnered with - just follow the link below or reach out to our team and see if we can make a connection happen.
CASE STUDY
A Direct Mail Marketing Success Story
MHI Roofing used a mix and match of our DOPE Playbooks and got awesome results.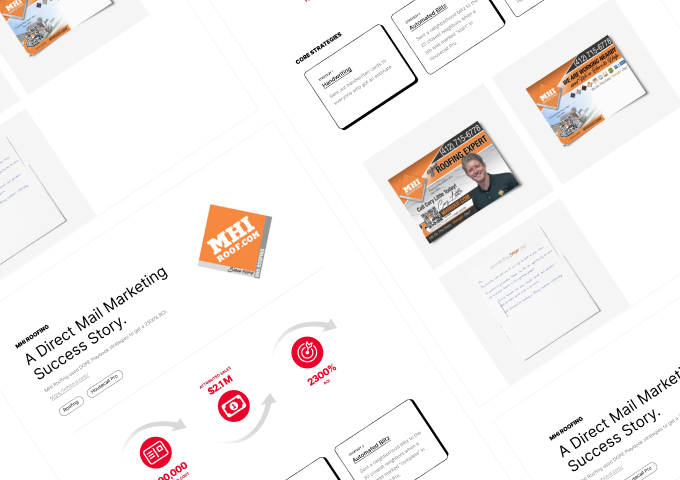 Powerful DOPE 2.0 features for the great business owner.

Our software solves the pain point of direct mail processes by eliminating the need for manual data entry and transcription, freeing up valuable time for you to focus on what matters most - growing your home service business.

CAMPAIGNS
Reach your target audience with repetition. Ensure your message is delivered to your prospects through a series of postcards. An easy set up so you can keep running your business and generating more leads.

DESIGN BUILDER
Were making design simple with our design builder tool. Were eliminating the design bottleneck. You'll have access to dozens of industry, proven templates that you can edit on the fly or that are design team can help with.

DRIPS
Timing is key - our Drips feature allows you to prioritize that by strategically spacing out when your mail is sent. Set it up once and the system will take care of the rest for you.

FILTER BLITZ
Zero in on your ideal customers. Want to target Home owners in a specific zip code? No problem. Customize your blitz to your exact specifications and reach the right people, at the right time, with the right message.

People may not open their mail but they will always open a gift box. We have taken our goodies in house so you can give your customers that extra love with a branded goodie box - automated!

This cutting-edge feature allows you to send personal, handwritten messages to your clients and prospects, delivering a truly personalized experience that sets you apart from the competition.

A powerful tool for direct mail marketing that allows you to target a specific neighborhood with no minimum order in three different ways: map, lists and addresses.
DOPE 2.0 PRICING
(Scroll below to see all 4 plans)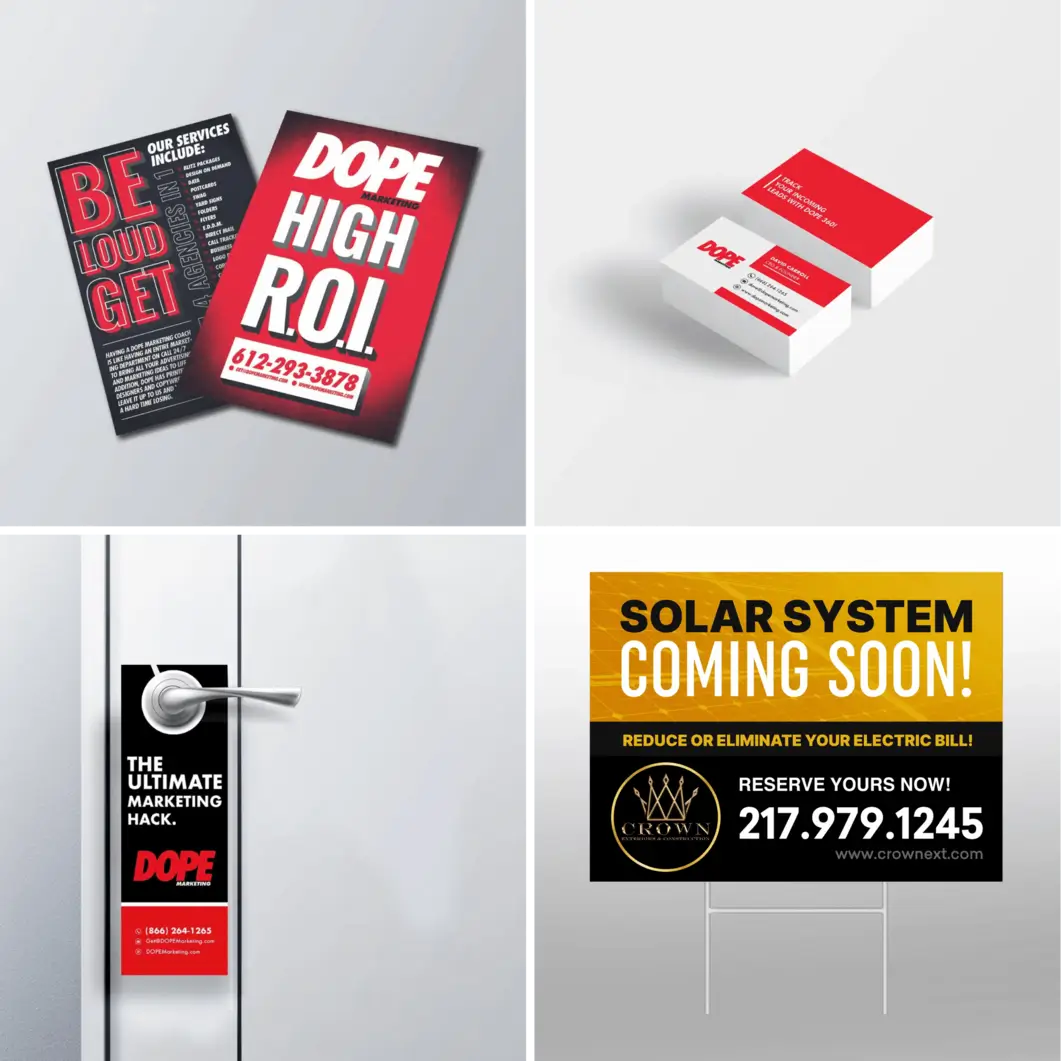 Your one-stop print shop for your business needs: Yard Signs, Business Cards, Door Hangers, Folders.
Shop here for ANYTHING you need printed for your business
Give us your info and we'll get back to you with a solution to fit your business's needs.


Frequently Asked Questions
We're available to help answer any questions you may have, but here are the most common.
Will you help me with my designs?
Absolutely. We have a full-staff of designers who can take your brand assets and marketing goals and apply them to a variety of proven templates we've developed for strong direct mail results.
How often do you send mail?
We batch the previous days worth of automations and campaigns at 7:30am CT, Monday - Friday. In layman's terms: it'll be printed and sent the day after you place the order or the day after the automation is triggered.
No minimum order? Really?
Yes. Yes it is. If you want to fire off a single postcard, we'll happily process that and get it to the post office by the next business day.