Get more leads without doing anything extra.
You know where you want to do work the most. Our tools allow you to target those areas. We can help you get more reviews, referrals, and jobs from people just like your favorite clients.
What We Can Do For Your Solar Business
We send handwritten notes, high-quality postcards, and even thank you gifts on autopilot!
Get Referrals, Reviews… and Target Their Neighbors!
Send holiday cards and referral requests to current clients, but also target their neighbors! Imagine their neighbors getting a postcard that said something like "Your neighbors are enjoying lower bills! Ask them how easy it was to work with us!" with a free consultation offer on the bottom or a QR code to see if they pre-qualify.
Hand-pick the homes you would love to work with.
Our neighborhood Blitz tool is a thing of beauty. Without spending more than a few minutes, you'll be able to laser-target your ideal customers. Simply draw a shape around an area and then start to filter. Pick and choose who you want to target your solar services to no matter where they are.
Want to target the entire area? No Problem!
EDDM is a very cost effective way to blanket an entire neighboorhood. We'll even do all the work for you. Pick the area and hit play. Your sales campaign will go to work, bringing in hot leads for your salesmen to reach out to. Easy-peasy!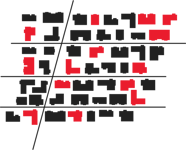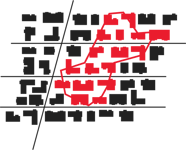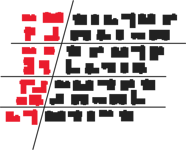 The best part? Your CRM does all of the work.
Seriously, we cannot brag enough about our CRM integration setup. This is marketing AT ITS FINEST. We just need a few minutes upfront (literally) to link up your CRM, your campaigns and your triggers. You go about your normal work. As your CRM triggers get hit, we will send out pre-selected mailers to your customers and leads without you having to lift a finger.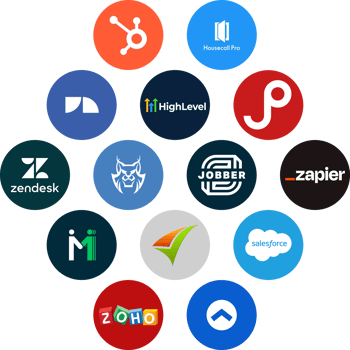 You enter an address that you'd like to target around and we'll find the closest 5, 10, 50, 100 or more neighbors that match that criteria.
Once you pick the number of addresses you want to target, you can send them mail within a few clicks.
Available on ALL paid plans.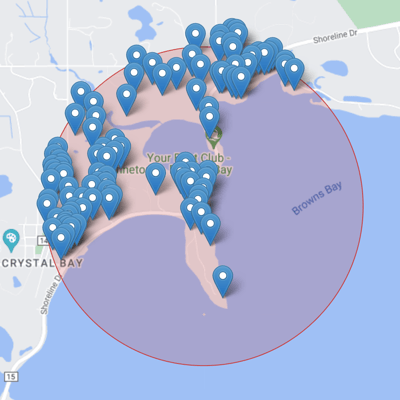 Draw a custom shape around any neighborhood that you'd like to target, and we'll do the rest!
This is great for targetting your next honey hole or gated areas.
Exclusive to DOPER & DOPEST plans.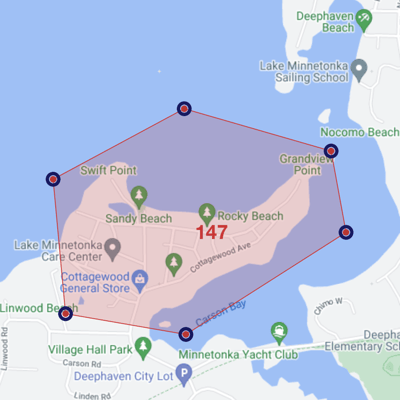 How many pieces of mail should you send? There's no magic number, but an 4x4 campaign has proven to be a very effective starting point. It's pretty simple: Send a group of potential customers 1 card a week for 4 weeks. At the end, you'll be their go-to!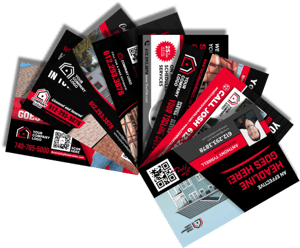 Tools that work for everyone, no matter what line of business.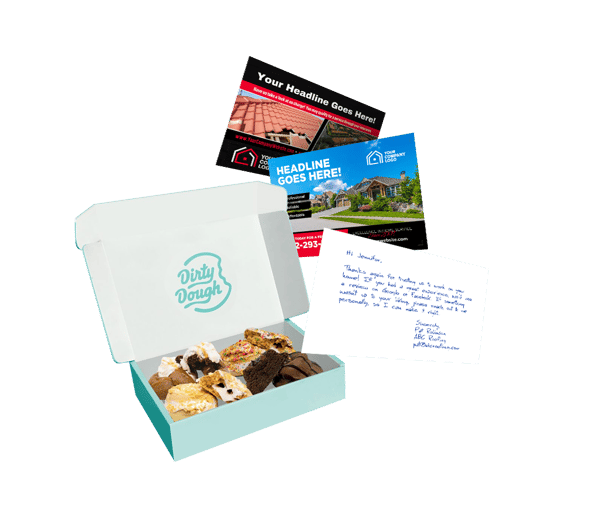 High Quality 6x9 Postcards
We don't send those little flimsy 4x6 cards you usually see, our cards are 6x9, double-sided and full color on card stock paper. They're tough, they're beautiful, but most of all they're DOPE.
Handwritten Cards
A robot puts a pen to paper and writes perfecting in your choice of a dozen different handwriting styles. Pick a template that you like or design your own!
Freshly baked cookies
We've partnered with Dirty Dough so that you can send a 4-pack of delicious, gourmet cookies to anyone! Dirty Dough bakes each order on-demand, packages it up with a custom note, and ships it without you having to touch a whisk.
Frequently Asked Questions
We're available to help answer any questions you may have, but here are the most common.
Will you help me with my designs?
Absolutely. We have a full-staff of designers who can take your brand assets and marketing goals and apply them to a variety of proven templates we've developed for strong direct mail results.
How often do you send mail?
We batch the previous days worth of automations and campaigns at 7:30am CT, Monday - Friday. In layman's terms: it'll be printed and sent the day after you place the order or the day after the automation is triggered.
No minimum order? Really?
Yes. Yes it is. If you want to fire off a single postcard, we'll happily process that and get it to the post office by the next business day.
Give us your info and we'll get back to you with a solution to fit your business's needs.