Use direct mail to get painting leads without doing anything extra.
We help painters get high-quality leads, more reviews, and lots of referrals using effective, specialized mailers send automatically from your CRM.
Between our automations and these strategies, we make sure you never fail with your direct mail.
Send mail to a list of current customers, leads, or anyone on any list you upload.
Ideal for holiday cards, new service announcements, & more.
Target the exact neighborhood you want to by drawing on a map.
Draw a circle around your next honey-hole and instantly send them a targetted piece of mail.
With our automated campaigns and follow-ups, your business will grow itself!
EDDM is a very cost effective way to blanket an entire neighborhood. We'll even do all the work for you.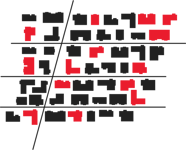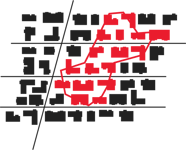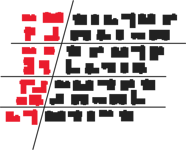 Once we connect with your CRM, all the hard work is done for you.
Our software knows when you change a status inside of your CRM, enabling us to send postcards, handwritten cards, and cookies with no extra effort.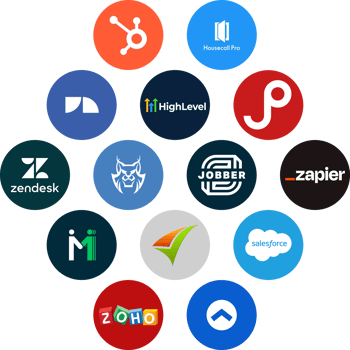 Here's an example of a CRM Integration.
You enter an address that you'd like to target around and we'll find the closest 5, 10, 50, 100 or more neighbors that match that criteria.
Once you pick the number of addresses you want to target, you can send them mail within a few clicks.
Available on ALL paid plans.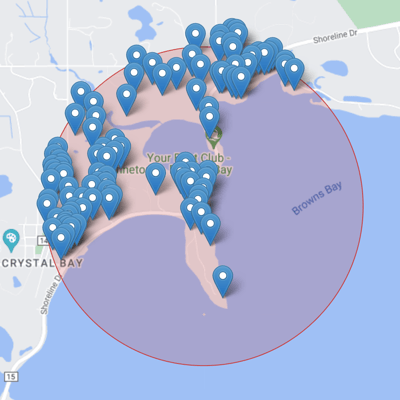 Draw a custom shape around any neighborhood that you'd like to target, and we'll do the rest!
This is great for targetting your next honey hole or gated areas.
Exclusive to DOPER & DOPEST plans.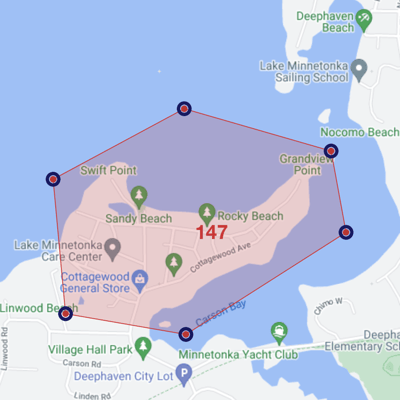 When you connect HubSpot to DOPE, magic happens.
You'll never have to remember to send another thank you card or spend hours doing your own direct mail.
Send postcards to multiple households.
Automated campaigns allow you to send marketing mail to the neighbors of your clients. Our software takes in your client's address, finds the closest 10, 25, 50, or 100+ neighbors, and sends them your custom mailer.
Send a postcard, handwritten card, or cookie to one household.
Automated follow-ups allow you to send a single piece of mail to a single address. These are fantastic for thank you cards, service reminders, and re-engagement campaigns.
How many pieces of mail should you send? There's no magic number, but an 4x4 campaign has proven to be a very effective starting point. It's pretty simple: Send a group of potential customers 1 card a week for 4 weeks. At the end, you'll be their go-to!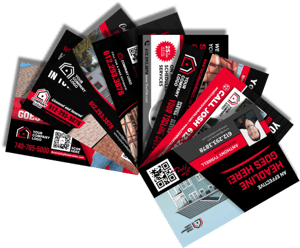 We don't just send postcards, we can send handwritten cards and cookies too.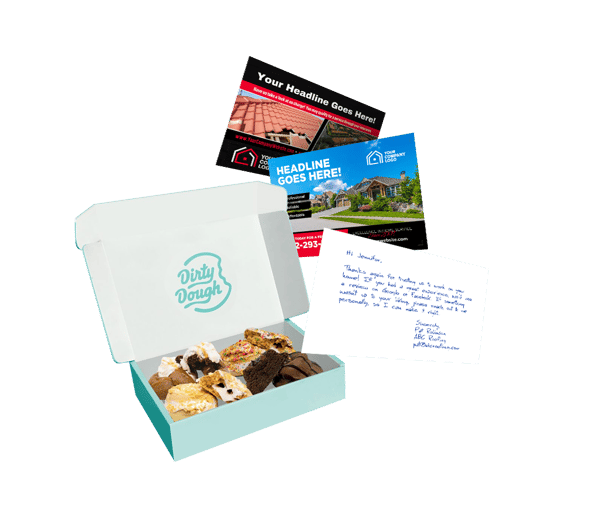 High Quality 6x9 Postcards
We don't send those little flimsy 4x6 cards you usually see, our cards are 6x9, double-sided and full color on card stock paper. They're tough, they're beautiful, but most of all they're DOPE.
Handwritten Cards
A robot puts a pen to paper and writes perfecting in your choice of a dozen different handwriting styles. Pick a template that you like or design your own!
Freshly baked cookies
We've partnered with Dirty Dough so that you can send a 4-pack of delicious, gourmet cookies to anyone! Dirty Dough bakes each order on-demand, packages it up with a custom note, and ships it without you having to touch a whisk.
Frequently Asked Questions
We're available to help answer any questions you may have, but here are the most common.
Will you help me with my designs?
Absolutely. We have a full-staff of designers who can take your brand assets and marketing goals and apply them to a variety of proven templates we've developed for strong direct mail results.
How often do you send mail?
We batch the previous days worth of automations and campaigns at 7:30am CT, Monday - Friday. In layman's terms: it'll be printed and sent the day after you place the order or the day after the automation is triggered.
No minimum order? Really?
Yes. Yes it is. If you want to fire off a single postcard, we'll happily process that and get it to the post office by the next business day.
Give us your info and we'll get back to you with a solution to fit your business's needs.