Wherever the site, we make customers out of neighbors.
Start, build, and maintain your relationship with the neighbors of your jobsites. Let them know important dates, pardon the dust, or even send a box of cookies!
The blueprint for awesome direct mail.
We give you the tools to succeed with DOPE360.
Send mail to a list of current customers, leads, or anyone on any list you upload.
Ideal for holiday cards, new service announcements, & more.
Target the exact neighborhood you want to by drawing on a map.
Draw a circle around your next honey-hole and instantly send them a targetted piece of mail.
Every Door Direct Mail helps you flood every mailbox on a particular carrier route.
EDDM is a very cost effective way to blanket an entire neighboorhood. We'll even do all the work for you.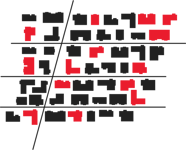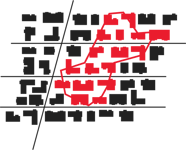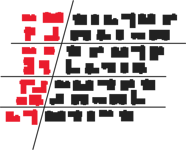 Seamlessly attaches to your CRM.
Our software knows when you change a status inside of your CRM, enabling us to send postcards, handwritten cards, and cookies with no extra effort.
We work with most CRMs through direct integrations, and most of the others through API and Webhook connections.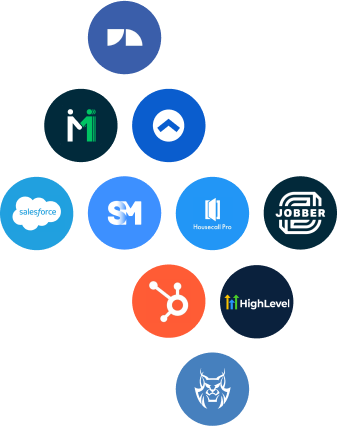 Tools that work for every company, no matter the size.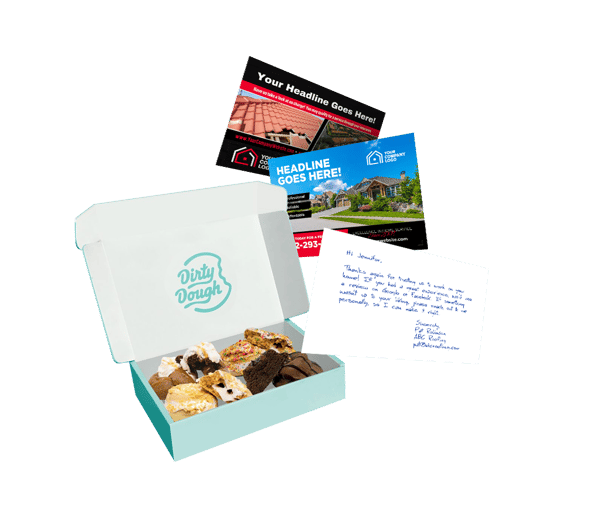 High Quality 6x9 Postcards
We don't send those little flimsy 4x6 cards you usually see, our cards are 6x9, double-sided and full color on card stock paper. They're tough, they're beautiful, but most of all they're DOPE.
Handwritten Cards
A robot puts a pen to paper and writes perfecting in your choice of a dozen different handwriting styles. Pick a template that you like or design your own!
Freshly baked cookies
We've partnered with Dirty Dough so that you can send a 4-pack of delicious, gourmet cookies to anyone! Dirty Dough bakes each order on-demand, packages it up with a custom note, and ships it without you having to touch a whisk.
Make sure you being in the neighborhood is a good thing to the neighbors of your current jobs. Create and build relationships by communicating when you're starting, and thank them for their patience when you're done. Make the neighbors of your current client your future customers with our Automated Direct Mail.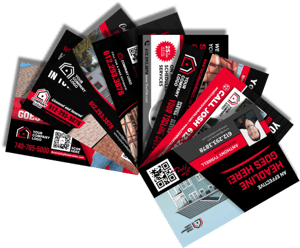 Easy to setup. Easier to run.
Step 1 - Connect your CRM
We establish a connection to your CRM using either a direct integration, API, or web hook connection.
Add a design to your library. You can use our team and their field-tested designs, or your own if you already know what works best.
Step 3 - Choose a Trigger
Decide when you want to use this design and how many go out, depending on what you're using them for.
Sit back and watch the results.
Pro Tip: Automations' effectiveness compound with each automation you have.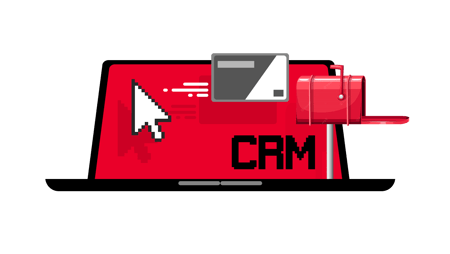 Frequently Asked Questions
We're available to help answer any questions you may have, but here are the most common.
Will you help me with my designs?
Absolutely. We have a full-staff of designers who can take your brand assets and marketing goals and apply them to a variety of proven templates we've developed for strong direct mail results.
How often do you send mail?
We batch the previous days worth of automations and campaigns at 7:30am CT, Monday - Friday. In layman's terms: it'll be printed and sent the day after you place the order or the day after the automation is triggered.
No minimum order? Really?
Yes. Yes it is. If you want to fire off a single postcard, we'll happily process that and get it to the post office by the next business day.
Give us your info and we'll get back to you with a solution to fit your business's needs.